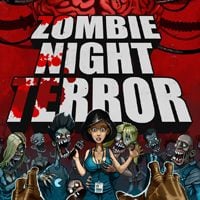 Zombie Night Terror is an action game with strategic elements, in which we take control over hosts of brain-dead living corpses. The production is the debut of the independent French studio NoClip.
Plot
The action of Zombie Night Terror takes us to an unspecified city, where for unknown reasons people begin to turn into bloodthirsty zombies on a massive scale. Contrary to what one would expect, however, the player's goal is not to eliminate them, but to become the leader and make the plague of living corpses spread all over the world. The only way to survive the inevitable apocalypse is to become a part of it.
Mechanics
The mechanics of Zombie Night Terror are quite clearly inspired by the cult series of logical-arcade games called Lemmings, which had its greatest triumphs in the first half of the 1990s. We take control of an "army" of living corpses, and our main problem is the intelligence of our subordinates, or rather... a complete lack of it! Zombies left without any orders start to wander mindlessly around the area and fall into traps set by people. Our task is to ensure that they emerge victoriously from the confrontation with the survivors and lead to the spread of the epidemic throughout the world. To achieve this, we can use a wide range of mutations, thanks to which zombies can perform simple orders and attack defenseless people in various ways. We develop mutations gradually as we consume more and more portions of human DNA; interestingly, we can also combine them and thus achieve different, original effects.
Zombie Night Terror offers forty different levels, during which we have to get through a location or slaughter a stadium filled with agile and strong athletes. As the game progresses, we are getting closer and closer to eliminating the human race - its determination and self-preservation instinct becomes more and more important which increases the difficulty level.
Technical aspects
Zombie Night Terror features an old-school, highly pixeled graphic design, shown in a classic side view. The whole work is realized almost exclusively in shades of black and white, with intense red of gushing blood. The game is also enriched by a large dose of indiscriminate political and sexist humor.
Similar games:
Age Rating
age requirements: 18+
System requirements
Minimum: Intel Core 2 Duo 1.6 GHz, 2 GB RAM, graphic card 1 GB GeForce GT 450/Radeon HD 5750 or better, 1500 MB HDD, Windows Vista
Recommended: Intel Core i3 2.4 GHz, 4 GB RAM, graphic card 1 GB GeForce GTX 460/Radeon HD 6850 or better, 1500 MB HDD, Windows 7