News
guides
20 November 2023, 05:19
Arachnophobia Mode in Lethal Company
Are you afraid of spiders, but would like to play Lethal Company? Our guide will tell you if the title has an arachnophobia mode.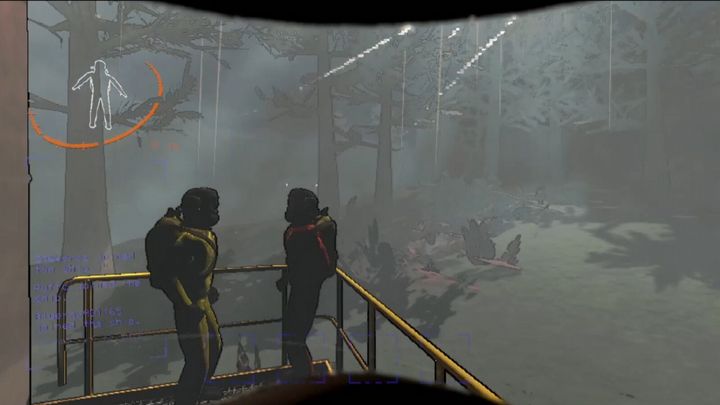 Source: Lethal Company, developer: Zeekerss
i
Lethal Company is a co-op-oriented survival horror game currently available in early access. During the game, you take on the role of space scrappers who, on behalf of the Company, salvage resources from abandoned lunar industrial facilities. Unfortunately, this task is not easy, as these facilities are inhabited by all sorts of monsters - including spiders. In this guide you will find out if the game includes an arachnophobia mode.
Bunker Spider in Lethal Company
When playing Lethal Company you will have to face all sorts of creatures. Some of them can be encountered on the surface of the moons, and the rest are found only in plants. The second category includes the Bunker Spider.
These creatures spin webs in abandoned industrial facilities. They are quite difficult to provoke - they will decide to attack only if you enter their web.
They inflict very high damage and are able to withstand several blows from the Shovel. If you want to fight one, it is best to have Stun Granades with you. On the other hand, however, these animals are extremely slow. Therefore, running away is a definitely more viable option.
Arachnophobia mode in Lethal Company
Of course, the presence of spiders is problematic for people who are afraid of those arthropods. Unfortunately, the game does not have an arachnophobia mode at this point. So if you suffer from this condition, you should avoid Lethal Company. Of course, developers from Zeekerss do not claim that such a mode will be never be added in the future. This is stated in a post posted on the game's official Discord.
"I'm not against an arachnophobia mode (because it is really funny). But there are MANY common phobias the game is just as likely to trigger, and I obviously couldn't accommodate them all."
Those interested in Lethal Company are also welcome to check out our earlier news.