News
video games
19 November 2023, 05:34
Baldur's Gate 3 Devs Fix Romance: Lots of Kissing
A little over a week after hotfix 10, Larian Studios has released hotfix 11 for Baldur's Gate 3. It eliminates several minor bugs, as well as fixes some romance scenes.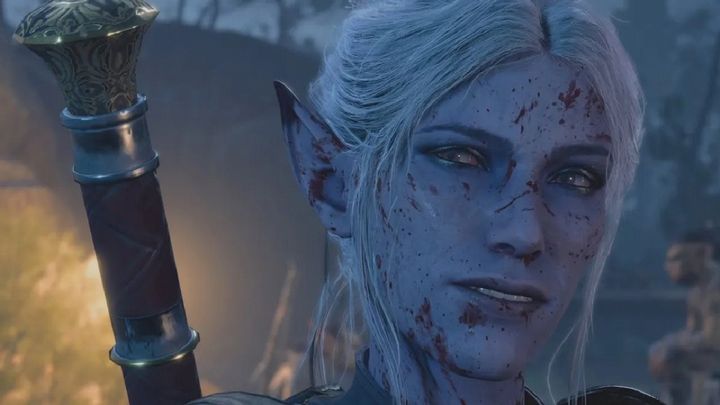 Larian Studios is not idle and regularly patches Baldur's Gate III, releasing hotfix after hotfix. The one released today is numbered 11 and introduces fourteen minor changes. Some of them relate to romances. However, the developers are aware that the update in question does not solve all existing problems in this category - it does not improve, for example, Astarion's kissing animations. These are to be improved in the next patch.
Baldur's Gate 3 - changes introduced by "hotfix" 11
You can use soap cubes found before installing Patch 4.
The game will not freeze when a member of our team is hit by a spell consisting of multiple projectiles (this was not a common bug).
Fixed a glitch that occurred after using a reaction that causes an attack on a dead creature.
The game should no longer stutter on some dialogues, which prevented the game from continuing.
A glitch that sometimes occurred when we wanted to order the party to take a long rest has been eliminated.
Dominated characters will follow the protagonists as they should - even after loading a save.
Gale's romance scene will no longer play out as if it took place in a "black vacuum."
One of Dark Urge's flashbacks is now supposed to accidentally fail to teleport the player's party to the Lower City.
The cursed skulls in Lady Jannath's mansion have become vulnerable to power and radiance damage.
A bug preventing some characters from "acting out" their behavior has been eliminated.
The inhabitants of Baldur's Gate and the refugees in the city are now supposed to behave in the right way and use the correct animations.
The visual artifacts occurring in the camp during some dialogues of Dark Urge and Karlach have been removed., while eliminating the glitch by which the blood stain under Alphira would become larger when we loaded the game state.
Wyll and Minthara should now "kiss a second time in the correct way", without the player having to restart the conversation.
Fixed a bug whereby a companion's dialogue in camp for the night could be replaced by another dialogue that could not be selected during the previous night.
It is worth recalling that Larian Studios announced the physical version of the Deluxe edition of Baldur's Gate III. It will be available for PC, PS5 and XSX. In addition to the game discs, it will include several interesting collector's items, including a stylish box reminiscent of those in which the first and second part of the series were released. For more information, please see separate news.