News
video games
29 June 2023, 18:09
Baldur's Gate 3 PC Launch a Month Sooner
Larian Studios has significantly accelerated the release of Baldur's Gate 3 on PC, while slightly delaying its debut on PS5. The game is expected to overwhelm us with its scale and scope.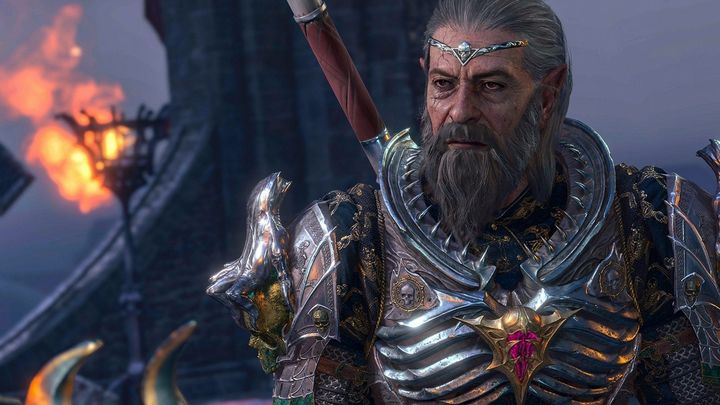 Bringing great news for RPG fans who are anticipating the release of Baldur's Gate III... at least those who intend to play on PC. Larian Studios announced, that on PC the game will be released almost a month earlier than originally planned - on August 3 instead of the 31st.
At the same time PS5 version of the game suffered a minor delay. It was supposed to debut simultaneously with the PC one - i.e. on August 31 - and now it will come out on September 6.
Explanation
Explaining the decision, Larian Studios stated that it is "already at the point where it reaches 60 frames per second on PlayStation 5" in Baldur's Gate III. However, it will take a little longer than expected to reach a "technical bar" adequate to the developer's ambitions. In turn:
"[...] holding back the PC version when we knew we would be ready seemed like a bad move in such a tight release window," said Michael Douse, Larian's publishing director.
Size of the game
Also worth quoting are the words of Swen Vincke, lead director of Baldur's Gate III, as they reflect well the scale and scope of the game.
"Our goal was to create a game that would reward player creativity and really bring to life D&D in a cinematic way that explores the breadth and depth that RPGs can offer. Baldur's Gate III has become an astronomical game that never ceases to amaze, and I am very proud of the team.
We wouldn't have accomplished this without our early access community, but it's crazy to think that in all that time [as of October 6, 2020 - ed. note] they've experienced less than a quarter of what BGIII has to offer. I can't wait to hear the stories our players will tell when the full version of the game is released. It's time to gather your party."
To illustrate the size of the third game. Larian Studios provided the following figures:
scenario of Baldur's Gate III contains more than 2 million words and more dialogue than all three volumes of Lord of the Rings combined...
...as well as with upwards of 170 hours of footage, which is twice as much as eight seasons of Game of Thrones;
the title will offer seven playable characters - each with their own rich history, personality, desires and goals - as well as a "best in genre" character creation system....
...enabling you to create a hero representing one of the 11 playable races and 31 subraces, with multiple body types...
...who can belong to one of the 12 classes and 46 subclasses (Divinity: Original Sin 2 offered "only" 10 spell schools)....
...as well as master more than 600 spells and actions (excluding "upcasts") - in D:OS2 there were "only" 225 of them.
More information coming soon
So it's safe to say that on PC the third installment is running away from Starfield launching on September 6, and on PS5 will fill the gap after it. And if - like me - at this point you wanted to know more, I have another good news. On July 7, there will be a From Hell: Release Showcase panel, where Larian Studios is expected to "reveal the full scope" of Baldur's Gate III.