News
video games
22 August 2022, 13:16
BioShock is 15 Years Old; Presentation of BioShock 4 May be Around the Corner
Bioshock 4 may soon be officially announced. An intriguing post celebrating the brand's 15th anniversary has been published.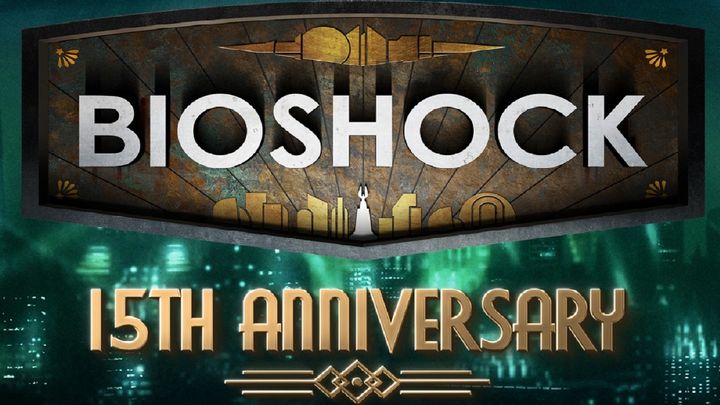 BioShock is one of the most recognizable brands among video games. Among other things, it owes its popularity to an interesting narrative, interesting locations, and mechanics that allow for the use of special powers called plasmids. After the warmly received BioShock Infinite, which premiered in 2013, players are still waiting for the next full-fledged installment. It is possible that we will learn more about it soon. 2K, the game's publisher, posted a tweet "inviting" players to celebrate the brand's 15th anniversary. However, this is not the end of the story.
BioShock 4 at Gamescom?
On its Twitter profile, 2K published a graphic depicting the underwater city of Rapture known from the first and second installment. The image was captioned with the words: "Would you kindly join us in celebrating BioShock's 15th anniversary," referring to the iconic saying "Would you kindly" repeated by Andrew Ryan, a key character from the first BioShock. A very important detail about the tweet is that Geoff Keighley responded to it, leaving a heart in the comment.
As it happens Geoff Keighley will host the opening show of Gamescom. It is possible that during the event, which will kick off on August 23 and last about two hours, we will learn more about BioShock 4.
It is worth noting that 2K recently regularly refers to the iconic brand on Twitter. On August 21, it published a post, which stated that on August 21, 1945, Andrew Ryan announced plans to build the underwater city of Rapture. The post was tagged with the hashtag BioShock15. A few hours ago, the publisher uploaded a message that simply said "BioShock," making it clear that tension is being built around the brand.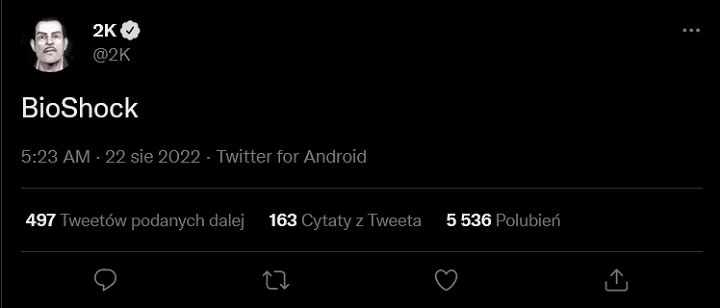 2K on Twitter
Earlier rumors may be confirmed
At the end of May we wrote that a well-known and proven leaker operating under the pseudonym Oops Leaks published a list of games that, to his knowledge, will definitely be unveiled later this year. The list also included BioShock 4. So there is nothing left to do but wait for Gamescom and keep our fingers crossed that the announcement of the game will finally see the light of day and will not disappoint the gamers.