News
video games
20 April 2021, 23:26
Another Key Dev Leaves Blizzard, Overwatch 2 Not in Danger
One of the veterans of Blizzard Entertainment, Jeff Kaplan, is leaving the company after 19 years. Overwatch's director did not explain his decision, but the game's sequel is said to be unaffect.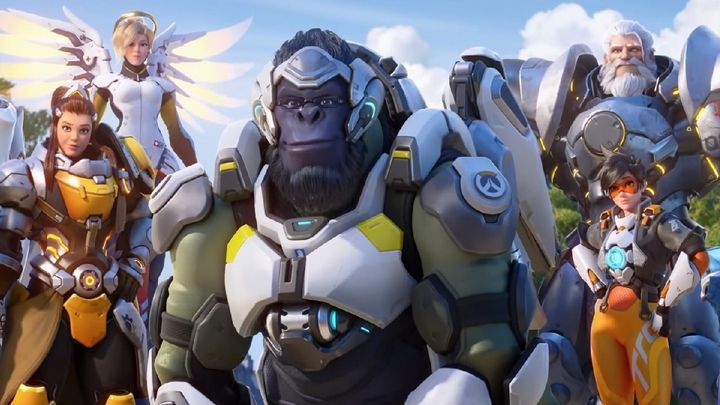 Activision Blizzard is losing more employees. Some are being fired, others are leaving on their own. Among the latter is Jeff Kaplan, who announced on social media today that he is ending his 19-year adventure with Blizzard. The director of Overwatch and Overwatch 2 is leaving before the latter project is completed, but its creation is said to be unthreatened. Kaplan's position will be taken over by Aaron Keller.
Kaplan announced his decision publicly today via Twitter. He warmly thanked the Blizzard staff for the nearly two "amazing" decades they've spent together, but didn't give any reasons for his departure. We can only find them between the words of one of his posts, which should be well known to Overwatch fans:
"Never accept the world as it appears to be. Always dare to see it for what it could be. I hope you do the same."
Activision Blizzard responded to this kind statement on the game's official website and on Twitter. At the same time, Aaron Keller, who will replace Kaplan as Overwatch's director starting today, was introduced to the wider audience. As he's been working at Blizzard for eighteen years and was a key member of the team behind the game, this change should not affect the process of creating the sequel. Keller himself assured us of this, stating that work on the game is proceeding at a good pace and that this year we will know "exciting information about it. The new director of Overwatch 2 also noted that he never aspired to step into Kaplan's shoes, but now that he has, he's excited and honored to serve the community in his new role.
Kaplan's departure has caused a bit of an earthquake in the gaming world. Overwatch fans mainly thanked him for his work so far (although there were also a few whose opinion that only now the sequel has a chance to succeed) and wished him good luck in his further career. Other speakers included popular industry figures such as Jason Schreier (Bloomberg) and Geoff Keighley (The Game Awards), who emphasized Kaplan's dedication and passion.