News
video games
10 October 2019, 23:03
author: Christian Pieniazek
CEO of FromSoftware: Decision to Create Bloodborne 2 is Not Mine
Hidetaka Miyazaki, CEO of the FromSoftware team, commented on the potential continuation of Bloodborne. As it turns out, it is not up to him to decide whether or not such a thing will ever come into being.
Hidetaka Miyazaki, CEO of FromSoftware and the main designer of such games as Bloodborne, Sekiro: Shadows Die Twice or Dark Souls, was interviewed by the editor of the Brazilian branch of GameSpot. The most important topic of the discussion was the question about the continuation of the first of the above mentioned games. Unfortunately, we don't have good news for the fans of the franchise; as it turns out, it's not up to him to decide whether Bloodborne 2 will ever come into being.
It is worth recalling that the rights to the franchise are held by Sony Interactive Entertainment and its future depends on company's decision. Nevertheless, the first installment of the series was an artistic and financial success, so we hope that FromSoftware will sooner or later remind the players of the title. What else had Miyazaki to say?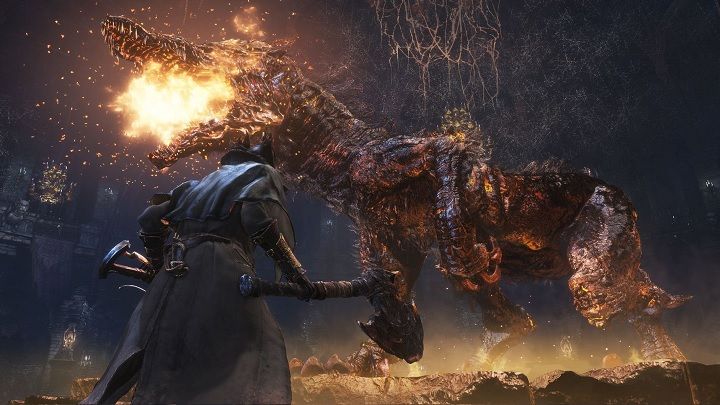 Will we ever see Bloodborne 2? It's all in Sony's hands...
Let's start with the fact that although the designer does not like to think about what he would change in his finished work, he admits that in Bloodborne he would improve Chalice Dungeons (procedurally generated places where special challenges, bosses and items are waiting for players), as well as describe Blood Gems (used to strengthen weapons) better. He also admitted that the main source of inspiration for the work on this title was the works of H.P. Lovecraft, headed by the story The Call of Cthulhu, and the film Brotherhood of the Wolf. Ending with the topic of Bloodborne, Miyazaki revealed that although it would be difficult for him to choose his favorite game, he admits that it is this position that "occupies a special place in his heart".
Things are different when it comes to bosses; when asked which of his "bosses" is his favourite, Miyazaki replied that he would rather bet on the Old Monk from Demon's Souls. What's more, he revealed that when designing a boss, he first focused on his appearance, and only when he has a picture of his appearance as such does he start to invent his attacks and skills.
Finally, a word about the very creation of games through the eyes of Miyazaki. The head of the FromSoftware studio admits that he likes his job, so he doesn't experience as many "hard times" as some developers do. However, it happens that after the launch of a given production one has to take a closer look on its problems, which, in his opinion, can sometimes be painful. Miyazaki-san also has two tips for people who want to link their future with video game development. First of all, in his opinion, the work resembles playing and can be a lot of fun, so it seems to be tailored to the needs of people who love video games. Secondly, it is important to bear in mind the wide range of possibilities available to video games as a medium, which are mainly limited by technological progress.
Hidetaka Miyazaki doesn't have much free time; after the launch of Sekiro: Shadows Die Twice, his team devoted themselves to working on the still enigmatic Elden Ring.