News
video games
11 May 2023, 13:12
Former Sony Employee has Intriguing News for Bloodborne Fans
During a live broadcast, former Sony employee David Jaffe revealed that work was underway on a new edition of one of FromSoftware's most cherished games.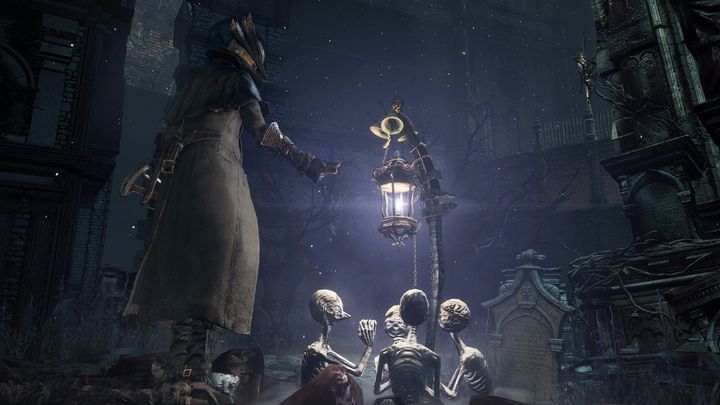 Fans of FromSoftware have been waiting for years for a sequel or at least a PC port of Bloodborne - one of the most acclaimed game in the output of the Japanese studio, which debuted in 2015 exclusively on PlayStation consoles.
The long-standing dream of quite a number of fans may soon become a reality, as former Sony employee David Jaffe (who was behind, among other things, the first part of God of War), revealed that work is underway on a new edition of the Victorian soulslike.
Bloodborne on PC? Jaffe himself does not know the details
About the work on a new version of Bloodborne we learned from Jaffe's YouTube channel, who revealed the information during one of his live broadcasts.
The former Sony employee admitted that, although he knows that work is underway on the "Victorian soulslike" in some capacity, he has no idea whether the game will be a PS5 remaster, a PC port, or something more. Jaffe also admitted that there is no information on when the possible project would be revealed.
"I don't know if it's a remaster, I don't know if it's just a PC version, but I know it's in development. But when will they show it? I have no clue," he said.
At the same time, the creator of the original God of War has announced that he doubts that a sequel to Bloodborneis currently in production.
The broadcast, in which David Jaffe mentions ongoing work on Bloodborne is available below. The fragment dedicated to FromSoftware's game starts at 1:10:46.
It is worth noting that over the years a lot of information has appeared (often false) talking about the possible release of a new version of Bloodborne - if only on PC.
Interestingly, it seems that the last clue on this subject was revealed by Sony itself, in October 2022, publishing a a mysterious tweet referring to the atmospheric brand - if it wasn't just an innocent post meant to get Internet users riled up.