News
video games
25 July 2023, 12:18
Cities: Skylines 2 Devs Confirm Major Change to Energy and Water; New Video
The developers of Cities: Skylines 2 continue their series of deep dives into Cities: Skylines 2. This time they discuss changes related to energy and water supply.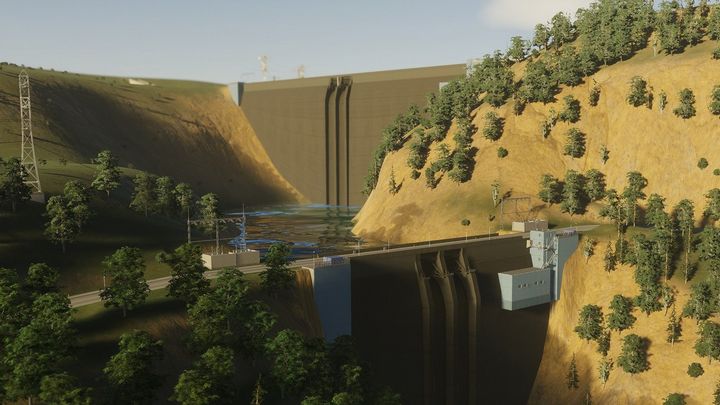 Source: Colossal Order / Paradox Interactive.
i
Colossal Order has another handful of information for us on the sequel to its popular city builder. This time we learned about changes related to water and electricity in Cities: Skylines 2.
As always, the developer's diary on Steam and on Paradox Interactive's official website is accompanied by a video briefly summarizing the article about - as they nicely put it - "balancing the most human needs of the residents and our ambitions as city builders." You can watch the footage below.
Energy like new
Although Colossal Order managed to fit in a single article on Steam this time, there is still a lot of information in it. As spotted by gamers back in June, in CS 2 buildings will be able to be powered via underground cables running under roads.
Structures erected right next to the road will be automatically connected to the electrical grid. For the rest, power will have to be brought in independently.
An important change is the dynamic demand for energy, among other things, depending on temperature (which, if anyone else needed it, is an additional confirmation of the changing seasons). Residents will consume more energy when it is very cold or warm, turning on heating and air conditioning, etc., accordingly.
Moreover, both underground cables and high-voltage lines will have limited capacity. So it's better to take care of the infrastructure (including an adequate number of transformer stations) before the overloaded grid leaves some buildings (or worse, neighborhoods) without access to power. Or build emergency battery stations to store surplus energy (for example, solar) for such occasions.
As for energy sources, there will be a choice of all the options familiar from the first game, whether fossil fuels, "clean" energy (solar, wind, hydro, geothermal) or nuclear power plants.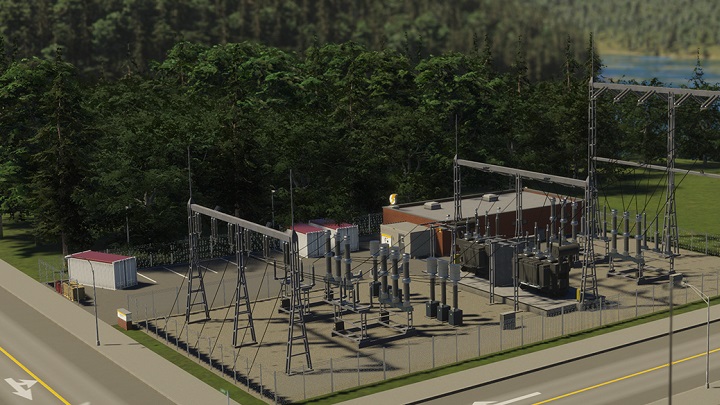 The sources of electricity will remain the same, but the second Cities: Skylines will change a lot about energy itself. Source: Colossal Order / Paradox Interactive.
Underground sources
The issue of supplying the city with water looks similar to that in the first Cities: Skylines, but here too there is room for a few innovations.
In addition to surface sources (seas, lakes, rivers, etc.). underground reservoirs will appear in the game, with the understanding that they will need time to renew their water capacity. In addition, they will prove susceptible to ground pollution.
Speaking of which: wastewater management will be a key issue and will affect not only the health and well-being of residents, but also the efficiency of individual buildings. Among other things, a wastewater treatment plant will help with this.
As with roads and services, players will be able to check energy and water information in a special menu. It will inform, among other things, about the sources and level of purity (or pollution) of water, the flow of electricity and the import-export of both "raw materials."
In addition, the option of upgrades will be implemented in both systems, which were discussed in the occasion of buildings. More information can be found in the developers' post on Steam and on Paradox Interactive's official website.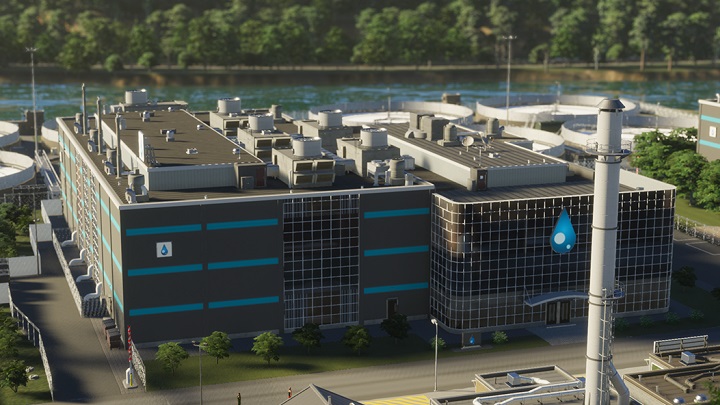 Without clean water we will not build a great metropolis. Source: Colossal Order / Paradox Interactive.
Premiere of Cities: Skylines 2 will take place on October 24. The title is heading to PC, PlayStation 5 and Xbox Series X/S. The game will simultaneously be available on Game Pass.