News
video games
28 February 2023, 15:29
Gamers Want Cities: Skylines 2; Paradox Whets Appetites
Fans of Cities: Skylines are virtually certain that Paradox Interactive and Colossal Order will announce a sequel to the hit strategy game next week.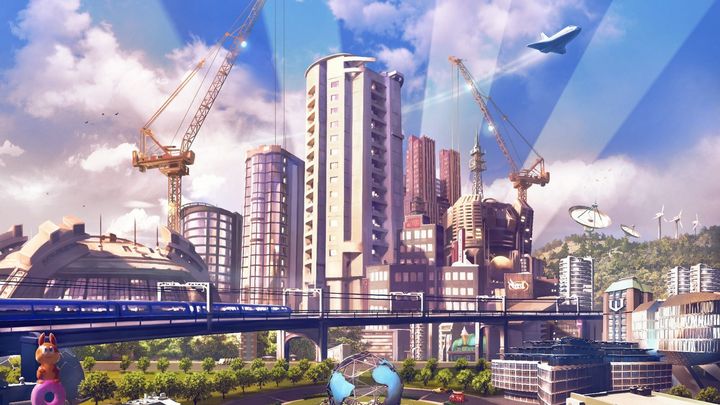 Yesterday, Paradox Interactive announced a major game show. During the upcoming presentation, three new titles are to be revealed. Many fans are convinced that among them will be Cities: Skylines 2, the sequel to the hit economic strategy game from 2015.
The main reason for this speculation is that among the announced new games is to be another project of Colossal Order, the authors of Cities: Skylines.
The team has been working on its next gaeme for several years now. The sequel to the team's biggest hit seems the most likely candidate.
On subreddit dedicated to Paradox games, fans seem virtually certain that Cities: Skylines 2 will be among the revealed games. The same is true on Twitter.
Whether these guesses will prove to be accurate, we will find out next week. Paradox's show will take place on March 6, this year. The broadcast will start at 6 pm CET. You will be able to watch the whole thing on, among others, Twitch and YouTube.
Although the announcement of Cities: Skylines 2 will likely be the biggest highlight of the event, the show will also offer many other highlights. A new project by Harebrained Schemes, famous for BattleTech and Shadowrun trilogy, is also to be revealed.
Added to this will be the debut of a game by Paradox Tectonic, team headed by Rod Humble (who worked on, among other things, The Sims 2 and The Sims 3). We are curious to know whether it will be by any chance a rival to The Sims. Throwing down the gauntlet to EA in this category may seem reckless, but the same was said about trying to compete with SimCity, and now Cities: Skylines is the leader among strategies about building cities.