News
video games
11 September 2023, 14:12
Youtubers Play Cities Skylines 2 in Ways Paradox Didn't Expect
Developers from Paradox Interactive have made an early version of Cities Skylines 2 available to some youtubers for advertising purposes. Their experience shows how the game's capabilities and limits can be tested.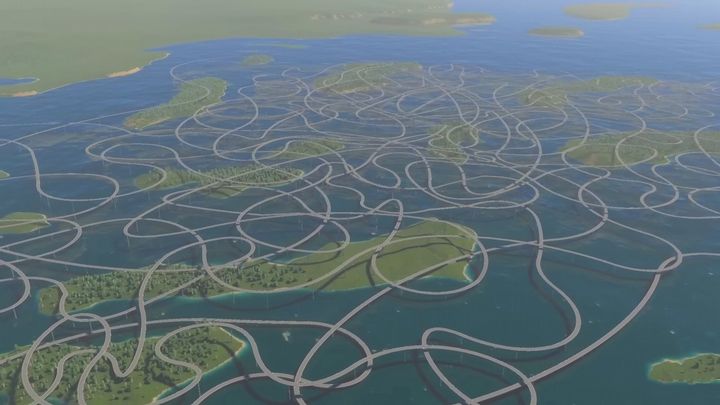 Source: Paradox Interactive/ YouTube – Let's Game It Out
i
Premiere of Cities Skylines 2 is already on the horizon - the sequel to the successful city builder, which debuted in 2015, will be available to players in just over a month. However, some have received access to the game earlier.
We're talking about some YouTube content creators who, together with publisher Paradox Interactive, took part in a promotional action for Cities Skylines 2, recording some gameplay footage before release.
Cities Skylines 2 on its head
The first gameplays from the pre-release (and therefore still unfinished, as the youtubers emphasize) version of Cities Skylines 2 are already available across the web. Content creators presented a number of features that will appear in the final product - these include road building, urban planning, city economics. You can find all of this in the footage on YouTube.
However, some developers decided to take a slightly different route in presenting the game, testing its limits, such as building the biggest infrastructural nightmare imaginable, like theLet's Game It Out channel.
The Youtuber decided to create the worst city possible and see how it would function. A nightmare road system, sewage discharged into a drinking water source or raging fires that no one puts out - these are just some of the problems that haunt the residents of the nightmare town. See how that turned out.
An electricty powerhouse
Another developer decided to build an entire town for just one person (or one family), where the entire infrastructure centers around a tiny single-family house.
By the way, we learned that Cities Skylines 2 has an exploit that enables you to generate a huge amount of revenue in a short period of time, using renewable energy sources. By erecting lots of wind turbines in our city (which are cheap to build and maintain), we can sell our electricity outside the city, which yields large profit in a short period of time.
Well, it's safe to assume that the developers will patch this exploit before the release, as it could affect the economy quite a bit, and all cities in Cities Skylines 2 would become wind metropolises.
Pre-release footage from Cities Skylines 2 is abundant on YouTube, so you can go ahead and dig into it, looking for information about how the game will work. Cities Skylines 2's shape on release day will be revealed on October 23, when the game will debut on PC, PS5 and XSX/S.