News
video games
20 September 2023, 14:36
Cities: Skylines 2 Will Launch Without Useful Feature From Prequel [Update]
Yesterday's stream by the developers of Cities: Skylines 2 brought quite a bit of information, although the one about the absence of a certain feature known from the original did not please the players.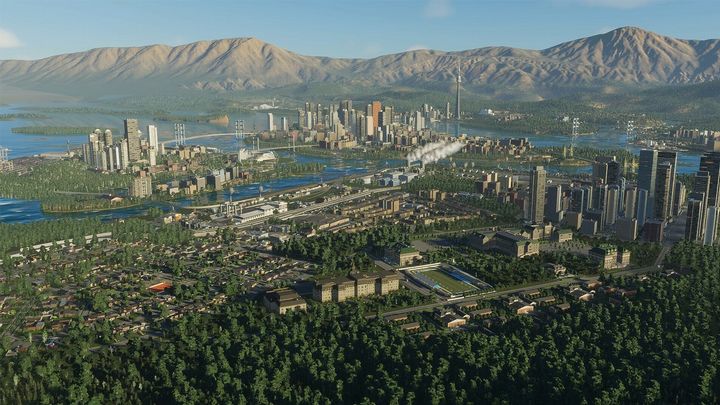 Source: Colossal Order / Paradox Interactive.
i
Update
The latest message from Colossal Order on X/Twitter, dedicated to terraforming, was accompanied by a screenshot that shows the terrain contour lines described in the message below. It is possible, therefore, that the helpful feature will nonetheless make its way to the basic version of the game, possibly to be introduced to it in one of the first patches.
Original news (September 14)
Follow-up to Cities: Skylines has already won praise from players thanks to entries from the developers, who thoroughly discussed the novelties and changes in the second game. However, the game will also have some shortcomings compared to its predecessor. One of them will be the absence in Cities: Skylines 2 a basic and very useful feature known from the original: terrain contour lines.
To be fair, in the first CS this feature (incidentally added in the update) is only visible when previewing terrain heights from the map editor. However, players found these lines so useful when building on hills, among other things (as reported on Reddit) that mods that allow for them to be displayed at any time have become quite popular, such as Toggle It and the now-defunct Topographic Lines Toggle.
Meanwhile, in Cities: Skylines 2 terrain contour lines will be completely absent at the game's launch. So will bicycles, which again was confirmed during yesterday's broadcast on Colossal Order's YouTube channel.
The only hope for fans is that the mention of the absence of such an option "at launch" means that it will appear in a future update. Some Internet users downplayed the problem, because, they claim, after hundreds of hours of playing, they didn't know about the feature until they looked at the materials posted by youtubers.
Fortunately, the "Let's Start a City!" broadcast also brought other news that made the fans feel better. Some of them were little things like tree leaves changing color in autumn and being covered with snow in winter (which was not visible in the footage so far). However, fans also appreciated the much improved tool for creating neighborhoods, although the issue of sidewalks has divided Internet users.
Cities: Skylines 2 will be released on October 24 on PC, PlayStation 5 and Xbox Series X/S. The game will also be immediately available on Xbox Game Pass and PC Game Pass services.