News
video games
29 September 2023, 14:08
'Beautiful and Memorable'; Cocoon From Limbo and Inside Dev Launches
Cocoon, the new game from the lead designer of Limbo and Inside, debuts today. The first reviews are very positive.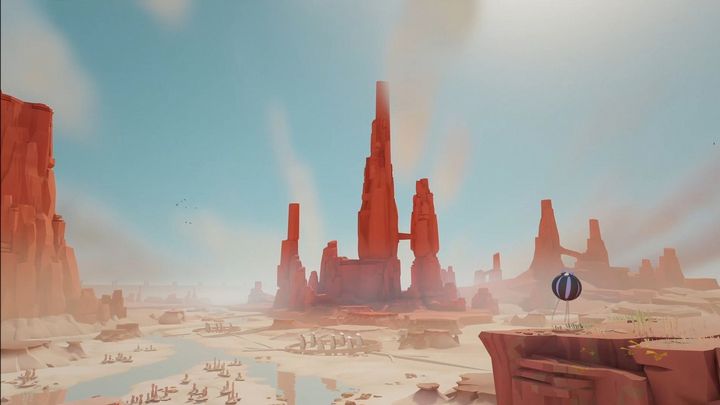 Source: Annapurna Interactive
i
In a few hours we will see the debut of Cocoon, a lovely puzzle game that is the latest work of the main designer of Limbo and Inside - Jeppe Carlsen.
The game will launch on PC, Xbox One, PlayStation 4, Nintendo Switch, Xbox Series X, Xbox Series S and PlayStation 5.
The PC release will be unlocked on Steam at 5 p.m. CET. To celebrate the release, a discount has been organized that enables you to buy the game 20% off. The offer will remain valid until October 13, when the price will jump to $19.99.
The game will also be available on PlayStation 4 and 5, debuting also at 5 p.m. The same is true for the versions for XONE and XSX, and Nintendo Switch.
The game is also available as part of Game Pass subscription - on both PC and Xbox consoles.
Very good reviews of Cocoon
Limbo and Inside are gems, so expectations from Cocoon are high. However, the first reviews suggest that Jeppe Carlsen has once again not disappointed. On OpenCritic the game has an average rating of 88%.
Below we cite sample review scores.
Eurogamer - 5/5
GamesRadar - 5/5
IGN - 9/10
GameSpot - 9/10
God is a Geek - 9/10
Push Square - 9/10
Game Informer - 8.8/10
Shacknews - 8/10
Digital Trends - 4/5
Reviewers praise the ingenious mechanics, which are simple to master while providing a wide variety of challenges. The beautiful craftsmanship and memorable world design also make a big impression. The editors didn't have much to complain about. Several of them only pointed out that the ending is not entirely satisfying.
Finally, it is worth quoting the system requirements of the PC version.
Cocoon - minimum requirements for PC
Processor: Intel Core i7-2600 / AMD FX-8350
Graphics card: Nvidia GeForce GTX 950 2 GB / AMD Radeon R9 380 4 GB.
RAM: 6 GB
Disk space: 3 GB
Operating System: Windows 10 64-bit
Cocoon - recommended requirements for PC
Processor: Intel Core i7-3770 / AMD Ryzen 5 1400
Graphics card: Nvidia GeForce GTX 960 4 GB / AMD Radeon RX 590 8 GB
RAM: 8 GB
Disk space: 3 GB
Operating System: Windows 10 64-bit