News
video games
07 April 2023, 23:51
Cyberpunk 2077 Impresses With Another RT Overdrive Show
With the upcoming release of the RT: Overdrive mode for Cyberpunk 2077, the developers at CD Projekt RED have released extensive material in which they present and discuss the technology.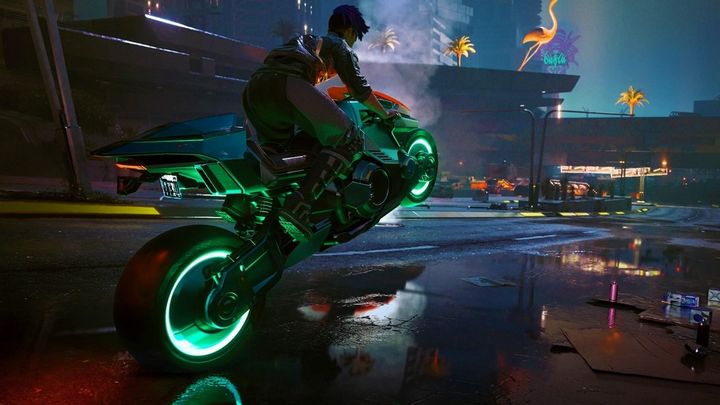 In just a few days, owners of the PC version of Cyberpunk 2077 will be able to get to know Night City from a more beautiful side. All thanks to an upcoming update that will introduce ray tracing support to the game.
Thanks to RT: Overdrive - as this is the name of the graphic mode supporting this innovation - players equipped with powerful computers will feel a significant difference in visuals compared to the original version. But before Nvidia's advanced technology is made available to us, we can take another look at how it works in the official video.
The footage provided by CD Projekt RED not only includes an extensive presentation of RT: Overdrive, but was also accompanied by commentary from the studio's staff - Joao Pedro de Mello (senior player experience specialist), Cezary Belli (graphics programmer), Jakub Knapik (art director) and Giovanni de Francesco (senior technical lighting artist).
This, in turn, is how the specs of the PC used to make the video look like: AMD Ryzen 9 7900X 4.7 GHz 12-core processor, Nvidia GeForce RTX 4090 graphics card, 128 GB of RAM Kingston Fury DDR 5 (4 x 32 GB).
As you can see, the developers used some pretty good hardware. Nevertheless, for some time now it has been known that the RT: Overdrive mode in Cyberpunk 2077 would work only on the most powerful components.
Finally, let us remind you that an update introducing improved ray tracing to the PC version of the game will debut on April 11.