News
video games
26 April 2023, 16:13
Dark and Darker Creators Send Refunds, Fans Refuse to Accept
The developers of Dark and Darker have decided to return the money given in the form of voluntary donations by fans. However, players have shown unexpected support to the studio.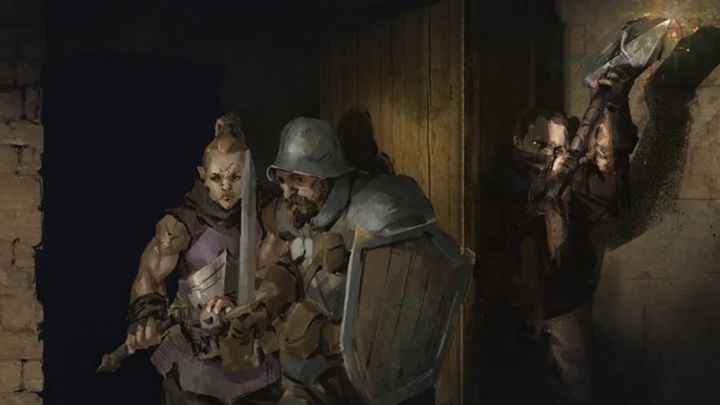 IRONMACE's long developed project Dark and Darker has had a bunch of problems stringing along for a long time. After February's hacking attack, the small South Korean developer was accused of stealing intellectual property belonging to Nexon.
Despite its high popularity and the title of most popular game during the Steam Next Fest, a legal battle led to the project being pulled from Valve's digital platform.
Developers of Dark and Darker are not giving up, however, continuing testing and distributing the game in less conventional ways. Amidst a sea of hardships, the persistent developers recently received an unexpected wave of support from the fans.
Unplanned collection
Earlier this month we mentioned a fundraiser organized by IRONMACE to sponsor the costly court battle with Nexon. As it was soon to turn out, the venture was the result of the premature actions of a certain impulsive developer, frustrated by the string of unfortunate events of recent weeks.
Despite the false start and the rapid end of the fundraiser, in just an hour, fans managed to support IRONMACE with some $46,000..
In order to rectify the mistake, the developer opted to return the money to all those who chose to support the studio on GoFundMe. However, many players have expressed their desire to continue to help financially.
Surprising reaction from fans
In a post posted on Reddit, user Regular-Nail4709 clearly signals his motivation to continue supporting the Korean developer:
"Interesting. I really wanted them to take my money...," claims Regular-Nail4709
A similar sentiment seems to be shared by a large portion of the players commenting under the post:
"Damn, these guys ***** rule," wrote Foil-Kiki-Jiki
"I won't lie, this looks good and reliable. I trust them to deliver the game," declares MGE_Gibs
Some in the community are also wondering about the motive behind IRONMACE's actions.. Among them, there are voices about potential further legal problems and the upcoming early access stage of the game, which is expected to cost the players around $30/40.
However, regardless of the reasons for such a decision, the developer's honest approach to its fans will certainly benefit IRONMACE in the form of a very supportive community.