News
video games
15 February 2023, 14:03
Steam Hit Dark and Darker Targeted by Hackers; Devs Ask for Patience
Dark and Darker, the black horse of Steam Next Fest, fell victim to hacking attacks. These led to connection problems with the servers.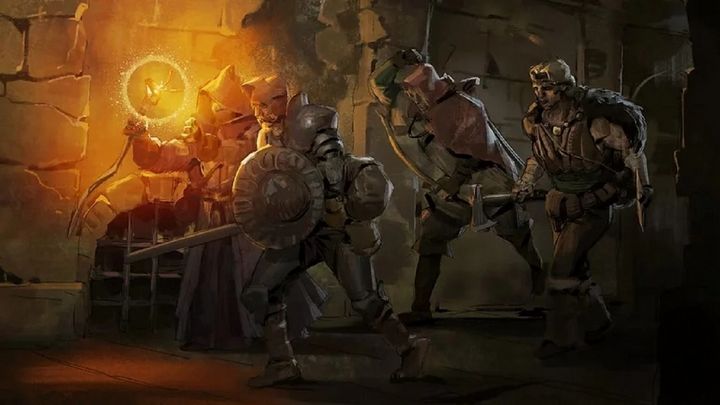 Online dungeon crawler Dark and Darker proved to be the most popular game of the recent Steam Next festival. This, unfortunately, made the game a target of hacking attacks.
The success of the game's demo is so great that the developers have decided to extend the testing period until February 16.
Unfortunately, the fun began to be spoiled with increasingly common problems with connecting to the servers.
On the official Discord, the authors apologized for these inconveniences and informed that they were caused by hacking attacks. The developers are currently working to resolve these problems.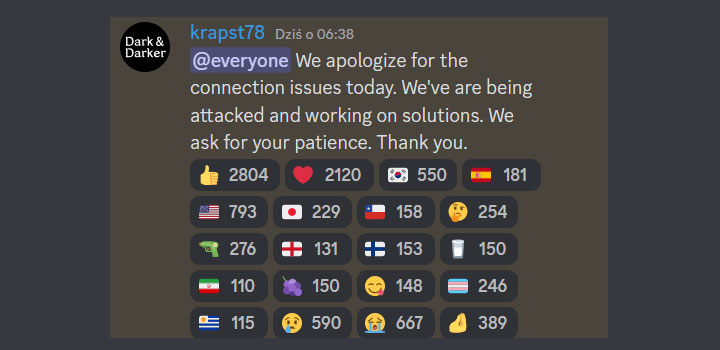 Source photo official Discord of the game Dark and Darker.
Attacks of this type are very disappointing, as Dark and Darker turned out to be the black horse of this year's Steam Next Fest. At the hottest moment of the Festival, more than 108 thousand users played the game at the same time. On top of that, the demo convinced 138 thousand people to add the game to their wish lists.
Given that the tests will end tomorrow, it seems unlikely that the developers will manage to fully deal with the hackers. One can only hope that the experience gained on this occasion will help the authors protect the game against similar problems in the future. However, it is possible that due to these attacks the developers will decide to extend access to the demo even further.
Recall that Dark and Darker is heading exclusively for PC. The independent Korean studio IRONMACE is responsible for the project. The demo made available during the Steam Next Fest was not the first test of this production. They were previously held in September and december, last year. It should be mentioned that each subsequent testing enjoyed increasing popularity. Alpha tests from the end of 2022 achieved 69 thousand concurrent users.