News
video games
20 August 2023, 10:55
Delta Force Returns; New Part of Iconic Shooter Will be Free
A new game in the Delta Force series has been announced. It will be a F2P FPS that will offer both a single-player campaign and a multiplayer mode. The game's trailer evokes memories of the first installments of the series.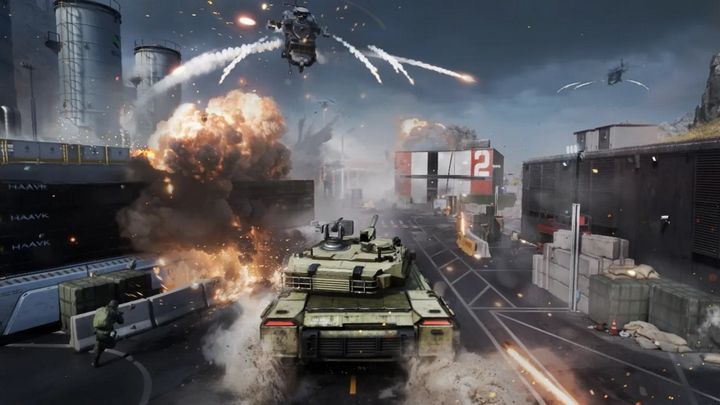 At the turn of the century, fans of first-person war shooters could choose between more than just Battlefield and Call of Duty. One series that was successful at the time is Delta Force. Five installments of it were released between 1998 and 2009. The more recent ones - especially Xtreme 2 - were somewhat less successful than their predecessors, which meant that the series did not live to see further sequels.
Until now - today TiMi Studios (creators of Call of Duty: Mobile) and Level Infinite (the publishing division of Chinese company Tencent) released a teaser gameplay trailer for Delta Force: Hawk Ops, which is set to be a reboot of the iconic series. You can watch it below.
While the footage doesn't say much about the game - not least because it's based on a pre-alpha version - it stirs up memories (if you have them). Moreover, we know, that Delta Force: Hawk Ops will be a free-to-play game that will offer:
a campaign for single player, based on the Blackhawk Down movie by Ridley Scott;
cross-platform network mode for more than 32 people;
large maps, on which we will fight on land, sea and in the air;
the ability to drive assault, armored and all-terrain vehicles, as well as helicopters, boats and drones.
The title is scheduled for release in 2024 for PC, PS4, PS5, XOne, XSX/S and Android and iOS mobile devices. More information about it will be revealed next Tuesday during gamescom 2023 Opening Night Live, when a full announcement is scheduled to be made for Delta Foce: Hawk Ops.