News
video games
05 December 2022, 14:29
New Dragon Age 4 Teaser Embellishes Brand Day Celebration
On the occasion of Dragon Age Day, BioWare has released a new teaser of Dragon Age 4. It introduces the Dread Wolf - an alleged elven deity known from Dragon Age: Inquisition, who will play a key role in the game's plot.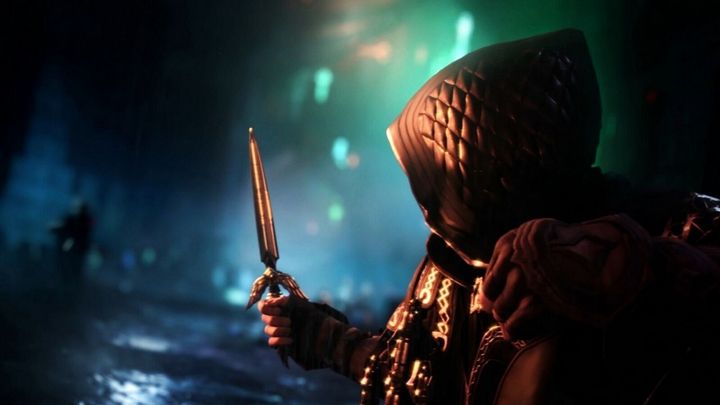 December 4, 2022 was Dragon Age Day - another edition of the fan-established holiday for the series, during which they celebrate everything related to it. The celebration was also joined by the studio responsible for the series - BioWare. The developer honored DA Day by releasing a new teaser for Dragon Age: Dreadwolf - more commonly referred to simply as Dragon Age 4. You can watch it below.
The short trailer introduces the character of the eponymous Dread Wolf - the presumed elven deity we encountered in Dragon Age: Inquisition as a mage named Solas. He may have been a member of the player's part in the game, but all indications are that he will play the role of antagonist in the new installment.
As a reminder, let me add that BioWare recently reached an important milestone in the development of Dragon Age: Dreadwolf. The game is currently in alpha version and can be played through. We will certainly still have to wait a while for its release, but it is possible that we will soon learn at least its approximate release date. Who knows, perhaps at The Game Awards 2022, scheduled for December 9?
In addition to the teaser in question, BioWare also released a story expanding Dragon Age lore, titled As We Fly by Lukas Kristjanson. You can read it here
Dragon Age: Absolution - Netflix series coming soon
The developer also reminded us about Netflix's series debuting on December 9 - Dragon Age: Absolution. Its action will be set in the land of Tevinter, and viewers will be able to follow the adventures of elves, mages, qunari, red templars, demons and other characters known from the games.
Last, but not least - take a look at the fan works, presenting their interpretations of the 32 companions whom we had the opportunity to meet in Dragon Age: Origins, Dragon Age II and Dragon Age: Inquisition. Each of them was made by a different person and depicts a different character. Do you remember them all?
Dragon Age 4 is scheduled to be released on an unspecified date on PC, PS5 and XSX/S.