News
video games
31 March 2023, 14:00
Eldritch Fisherman RPG Dredge Enticed Many Players and They are Pleased
Yesterday's launch of the fishing RPG Dredge was a huge success. Players on Steam are delighted.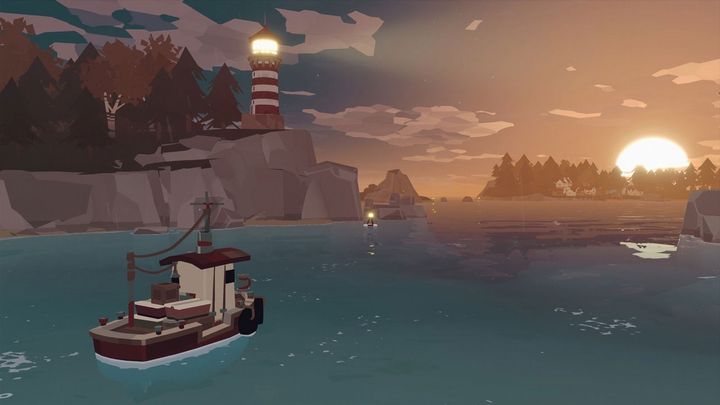 Yesterday, marked the debut of Dredge, a fishing RPG with horror elements by New Zealand studio Black Salt Games. Looking at the first reactions, the devs have delivered a real gem.
On Steam, 97% of user reviews praise Dredge, which is categorized as a "very positive" reception.
Below we cite some sample player reviews:
"Great cosmic horror game. The game runs and looks amazing on Steam Deck."
"I love constructing new fishing rods, upgrading my boat and exploring the sea. The game also has a good exploration and progression system and a cool storyline."
"The gameplay is incredibly addictive, and exploring the world provides a ton of fun. There's plenty of variety in fishing, and the change of mood when night comes always makes my hair stand on end. A great little game."
While the reviews are very good, not everything has worked out perfectly for the devs. Players complain about the poorly balanced progression system - quite early in the campaign we can unlock an engine type (Jet Drive Engine), which is so good that there is practically no point in bothering with other models.
In general, however, feedback from the players suggests that Dredge turned out to be a very polished game. There are few reports of any major technical problems.
The game is also achieving very good activity results. Yesterday, at the hottest time of the day Dredge was played by 7603 people simultaneously on Steam, which is an impressive number for what is altogether a fairly niche work.
It is worth mentioning that not only gamers are delighted with Dredge. The game also made a very good impression on editors of the trade media, collecting tons of positive reviews. On OpenCritic, the average rating of the game is 83%.
Dredge was released simultaneously on PC, Xbox One, PlayStation 4, Nintendo Switch, Xbox Series S, Xbox Series X and PlayStation 5.