News
video games
29 April 2021, 14:14
Dungeons & Dragons: Dark Alliance Gameplay Shows Full Mission
Over 20 minutes of gameplay from Dungeons & Dragons: Dark Alliance appeared in the web. It shows the recording of an entire mission, enabling us to see Drizzt Do'urden, among others, in action.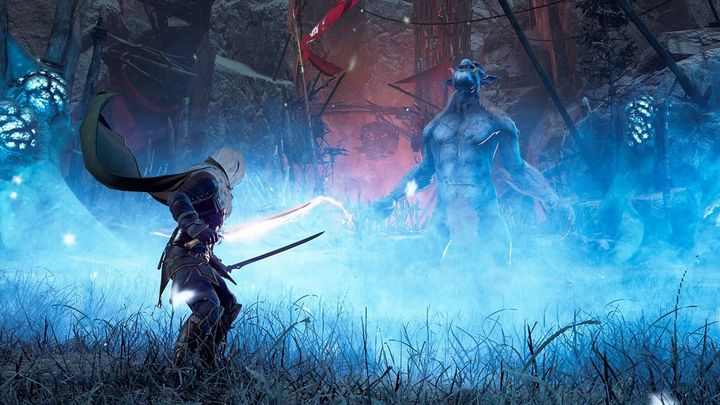 Over a month separates us from the release of Dungeons & Dragons: Dark Alliance, the new action RPG from Tuque Games. Waiting for the game's debut will certainly be made more plesant by the new, extensive gameplay video from the project, published by IGN.
The gameplay shows a full mission from the initial fragments of the campaign. The footage lasts 24 minutes and gives a good idea of what the full version will offer. We can see, among others, cutscenes, exploration and, above all, combat, both against ordinary enemies and bosses.
Theameplay shows all four playable characters in action. In Dungeons & Dragons: Dark Alliance we can choose from Drizzt Do'urden, Catti-Brie, Wulfgar and Bruenor Battlehammer. Each of the characters will have their own weapons and unique abilities.
When informing of the video's release, Tuque Games admitted that the shaky camera will not be to everyone's liking. The devs are still working on improving this aspect, but at the same time assured that this effect can also be completely turned off in the menu.
The game is coming to PC, Xbox One, PlayStation 4, Xbox Series X/S and PS5. The PC edition will be available both on Steam and Epic Games Store.
We'll have to wait a bit longer for Dungeons & Dragons: Dark Alliance, because the game's launch is scheduled for June 22 this year. The will be released simultaneously on all hardware platforms.