News
guides
22 September 2023, 15:10
Fae Farm - How to Get Flame Heart for Spicy Encounter Quest
Flame Heart is a crop needed to complete the Spicy Encounter quest in Fae Farm. Check out our guide to find out how to grow it.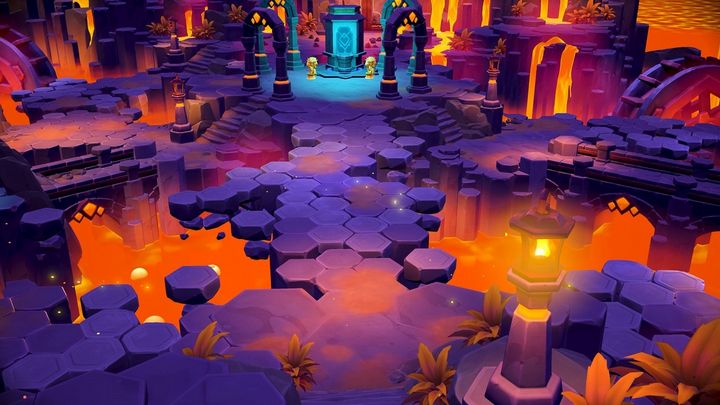 Source: Fae Farm, developer: Phoenix Labs
i
In the Spicy Encounter quest in Fae Farm you need to cook a spicy meal for Flammo, using various fire-themed ingredients. One of them is the Flame Heart. It's a Fae crop, which means it has special requirements to grow it. Here is how to obtain it.
How to Get Flame Heart in Fae Farm
The first step to grow Flame Heart in Fae Farm, is planting Cauliflower in Fae Soil Beds or in the Elven Homestead. Magic Crop Swap Fertilizer will also be necessary. Both the seeds and the Fertilizer can be bought in Holly's Seed Shop in human town. However, purchasing the Magic Crop Swap Fertilizer requires level 3 of Farming. This special Fertilizer can also be made on the Garden Bench, with 1 Mulch, 1 Ammonite and 1 Frog Sweat.
If you want to grow the Flame Heart at your own Homestead, you have to make Fae Soil Beds with 1 Shade Jelly, 1 Flutterwood Log and 1 Spriggan Leaf for each.
Plant Cauliflower Seeds in the Fae Soil Beds, or in the Elven Homestead.
Use the Magic Crop Swap Fertilizer to turn Cauliflowers into Flame Hearts. Keep it mind that it might take several tries and a few days, as the swap has a chance to fail. There is an easy way to check if it worked – approach the crop to see if the picture hovering above it has changed from Cauliflower to Flame Heart.
Wait for the Flame Hearts to fully grow, watering them every day so the process doesn't take longer than intended.
Once the crops are fully grown, you can proceed with the Spicy Encounter quest.
Fae Farm Guide
We have prepared a guide for you, it can be found here. You will find there useful information and many tips. It will allow you to start the game smoothly.
Check out our other guides for Fae Farm: