News
guides
22 September 2023, 15:25
How to Get Spriggan Leaf in Fae Farm
Spriggan Leaf is one of the raw materials you can find at Fae Farm. In this guide you will learn how to get it.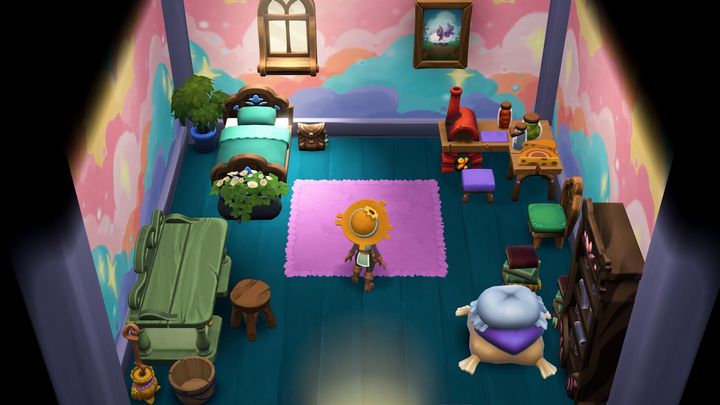 Source: Fae Farm, developer: Phoenix Labs
i
Fae Farm is a charming farmer simulator that may evoke associations with Stardew Valley or My Time at Portia. As you play, you end up on the island of Azoria and there you take on the role of a farmer. Over time you will build more and more advanced items. However, you need certain resources to do so. One of them is Spriggan Leaf. In this guide you will learn how to get it.
Where to find Spriggan Leaf in Fae Farm?
Spriggan Leaf is an item with magical properties, which will be useful in crafting. You will use it, for example, to create a Fae Soil Bed.. In order to get this resource, you must take care of growing a plant-like creature called Spriggan.
How to grow Spriggan in Fae Farm?
You can purchase a Spriggan for 400 Gold Florins from the trader Reyglor. Once you do so, the pet will start following you. At this point you must take the creature to the place where you will breed it and register it there. Spriggan should go to Fae Pen. You will unlock this place with access to the farm in the land of elves, i.e. Fae Acres. You will do this by earning a spell for exploring Floating Ruins. Simply comb through the subsequent levels of these dungeons. This will enable you to repair the bridge.
Once the pet is placed in the enclosure, it remains for you to feed it regularly with Clover Feed. After some time, it will leave behind a Spriggan Leaf.
Fae Farm Guide
We have prepared a guide for you. It can be found here. There, you will learn useful information and many tips. It will allow you to start the game smoothly.
If you are interested in the title, we also invite you to read our previous news.