News
guides
22 November 2023, 06:52
For the King 2 - Unlock all Characters and Classes (Alchemist, Farmer, Pathfinder and more)
If you wonder how to unlock more classes and characters, read our guide to learn about it. We will tell you how to obtain Alchemist, Farmer, Pathfinder and more.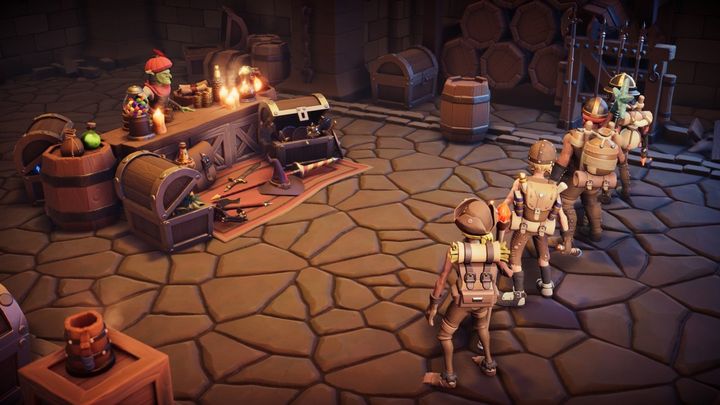 Source: For the King 2, developer: IronOak Games
i
For the King 2 was released recently and attracted thousands of players. You can play it alone or with friends. There are 12 characters in the game, so you will have a tough choice to pick only 4. However, surprising to some may be the fact that at the start, there are only 5 classes available. In this guide we will tell you more about unlocking additional characters.
How to Unlock more Classes and Characters in For the King 2
At the beginning of For the King 2 players can pick from 5 characters. However, 7 more are hidden and can be unlocked. You can do it simply by playing the game.
Beginner classes
As it was mentioned, there are 5 classes which are unlocked from the start. Those are:
Blacksmith,
Herbalist,
Hunter,
Scholar,
Stablehand.
Complete chapter
You will have to complete chapters to unlock some classes. Below is the list:
Farmer – complete Chapter 1,
Pathfinder – complete Chapter 1,
Friar – complete Chapter 2,
Shepherd - complete Chapter 2,
Find a cart
In all For the King 2 chapters, it is possible to find prison carts. Their locations are random. However, it is a good idea to look for them, as they also unlock playable classes:
Alchemist – find a cart in Chapter 1,
Woodcutter – find a cart in Chapter 2,
Hobo – find a cart in Chapter 3.
If you liked this article, read also: