News
video games
17 January 2022, 14:07
Players Staged Strike in War Game Foxhole
A group of fans organized a strike in the online game Foxhole, and users performing logistical tasks, who participate in it, demand changes related gameplay mechanics.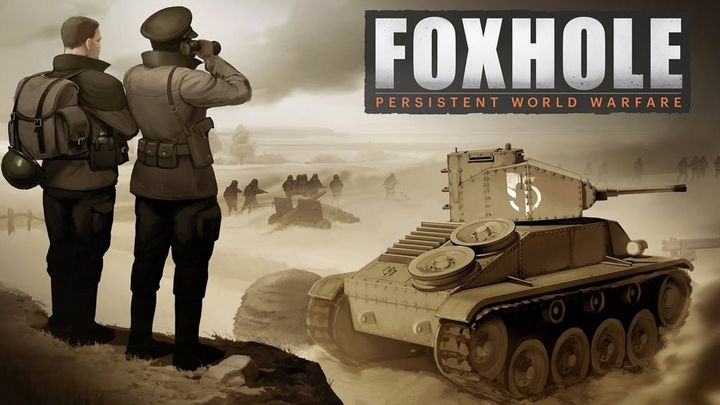 IN A NUTSHELL:
Group of players organized a strike in Foxhole;
The participants specialize in logistical support - they provide the rest of the users with weapons;
As a result, soldiers on the frontline are sometimes forced to use basic sidearms;
The strike is supposed to force the developers to improve the gameplay mechanics for roles related to logistics.
A group of fans of the online war game Foxhole has launched a strike that has a good chance of significantly affecting the gameplay of this title. The action was organized in order to force the creators of the project - studio Siege Camp - to introduce changes in game mechanics.
Foxhole enable us to take part in large-scale network wars, which can last even a few days. Players have certain roles assigned. One of them is logistical support and it's the users who prefer this kind of experience that organized the strike. It can prove to be very effective, because the success of multiplayer battles depends on such players (like real life wars depend on logistics). Their tasks include gathering resources, crafting items, and then transporting them to the front.
Logistic support is not the most dynamic of roles offered in Foxhole but many players enjoy this type of gameplay. However, they have long complained about the mechanics associated with this role - according to them they are slow and frustrating, and recently introduced changes have only exacerbated these problems. That's why a group of fans created the organization name L.O.G.I. (Logistics Organization for General Improvement) and presented a list of demands, which includes eleven points, mainly concerning changes to gameplay balance. Players demanded a declaration from the developers about the planned changes, and when they did not receive it, they went on strike, refusing to perform logistical tasks.
The full effects of the action will become visible only after some time, as battles in Foxhole are played out like in MMOs and last for days. Already now, however, there are situations when players participating in skirmishes are forced to use basic pistols, because more powerful weapons are not delivered to the front.
Currently, there are more than 1800 players belonging to L.O.G.I. That's a lot, especially considering that yesterday, at the hottest moment of the day Foxhole had 2592 concurrent users on Steam. For now, the developers have not commented on the action.
The game was released exclusively on PC and is currently sold in early access on Steam.