News
video games
27 July 2021, 20:10
WWII Shooter Hell Let Loose Leaves Early Access; Roadmap Revealed
Today, realistic online shooter Hell Let Loose leaves early access on PC. In conjunction with the game's release, quite a bit of new content has been made available, including the Eastern Front of World War II and large maps inspired by it.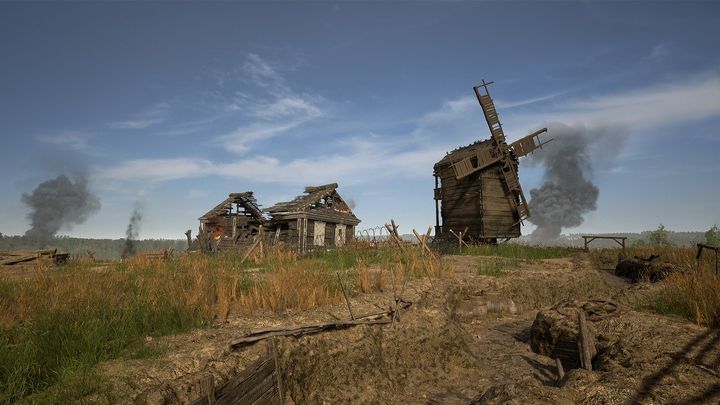 This has been a big day for Black Matter, the devs of the realistic WWII online shooter Hell Let Loose. Their work, which originated in 2017 as a project on Kickstarter before coming the Steam in 2019 as part of early access, launches today on PC. The game also received a sizable content update numbered 10, adding among other things, two large maps moving "hell" to the Eastern Front, and a roadmap for this year and next.
The launch update introduces a lot of diversity to Hell Let Loose. The biggest novelties include two large maps on the eastern front, namely Kursk and Stalingrad. We also received a completely new faction - Soviet forces. In the game, there are also over 20 new weapons and gadgets, four vehicles, unique soldiers, and commanders. It is also worth mentioning a pretty long list of bug fixes. You can examine the full range of changes in the developers' message about today's expansion.
As I mentioned earlier, the devs of the shooter revealed their plans for its future development, but it's also worth remembering how far it has come during the two years of Early Access:
Here's Black Matter's roadmap for the game:
The devs do not lack the enthusiasm to work. Before the end of this year the full version of the game is to appear on PlayStation 5 and Xbox Series X/S. In addition, the fans can expect an expansion titled Silver Vanguard, which is to introduce cosmetic content available to all for free, as well as one for which we'll have to pay a few dollars.