News
video games
21 September 2022, 19:58
House Flipper 2 Gameplay Trailer and System Requirements
Frozen District has released fresh information about House Flipper 2. It will enable us not only to renovate existing houses, but also to build new ones. In addition, a new gameplay trailer and system requirements have been released.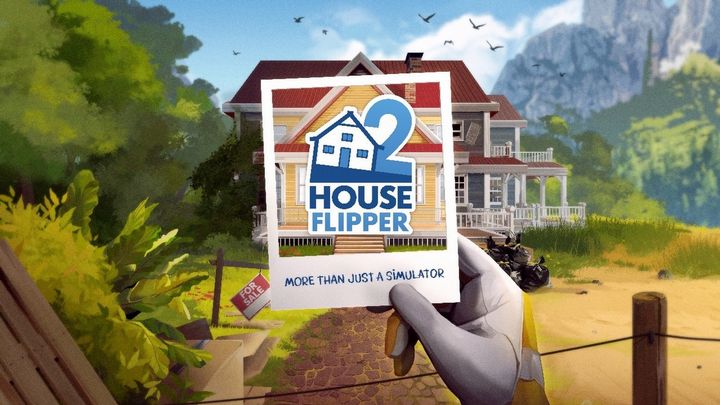 Source: House Flipper 2 / Frozen District.
Announced in February 2022, House Flipper 2, of which we knew so far only that this sequel to the builder-investor simulator from 2018 , will make it possible not only to renovate existing houses, but also to build new ones. Today, studio Frozen District confirmed this information, while providing some fresh reports.
The story of House Flipper 2 will be set in the charming town of Pinnacove. The player's tasks - acting as both investor, interior renovator and foreman - will be complex:
Like in the first part, we will come to buy and renovate houses and then sell them for a profit;
Another option available within the free mode ("sandbox") is to be building from scratch and then decorating more or less elaborate living quarters to find them new owners;
in addition, the game will offer - like its predecessor - a story mode, consisting of a set of renovation projects prepared by the developers.
The novelties described above are presented by a new gameplay trailer (available below). House Flipper 2 has also received a product card on Steam - you'll find additional information on it, as well as more screenshots.
In addition, we learned the system requirements of House Flipper 2. You can get acquainted with them below.
House Flipper 2 - minimum requirements for PC
Processor: Intel Core i5-8400 / AMD Ryzen 5 1600
Graphics card: GeForce GTX 970 / AMD Radeon RX 580 with 4 GB of VRAM.
Memory: 8 GB RAM
Operating System: Windows 7 64-bit version
DirectX: 11 version
Disk space: 20 GB (HDD/SSD)
House Flipper 2 - recommended requirements for PC
Processor: Intel Core i7 7700K / AMD Ryzen 5 3600
Graphics card: GeForce GTX 1080 / AMD Radeon RX-Vega 64 with 8 GB of VRAM.
Memory: 16 GB RAM
Operating System: Windows 10 64-bit version
DirectX: 11 version
Disk space: 20 GB (HDD/SSD)