News
guides
21 November 2023, 04:02
How to Use Phone Number in Lethal Company. Is it Real?
The phone number 121 768 7395 from Lethal Company sparked the curiosity of many players. Find out if you can actually call it and what happens if you try it.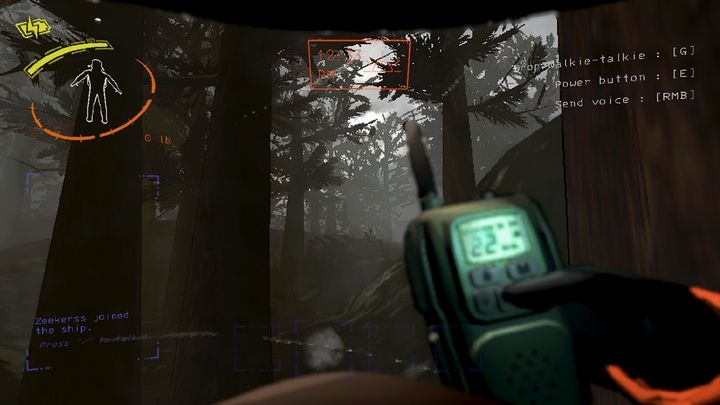 Source: Lethal Company, developer: Zeekerss
i
Phone numbers featured in video games have always been a point of interest for players. Whenever there's a number or code you can enter somewhere, gamers expect a reward or some fun mystery. That was the case with the number 121 768 7395 in Lethal Company. However, sometimes hunting for Easter Eggs outside of the game might have unintended consequences.
What happens if you call the phone number from The Lethal Company?
The number is found inside of the ship, with the flavour text:
"Drone ship experiencing technical difficulties? Call [121-768-7395] from your company-issued cell phone."
However, players were quick to notice that you don't actually get a company-issued phone. Therefore, there is no way to call it in-game. The whole tidbit seems to be a joke about how the in-universe Company is such a bad employer they don't provide any assistance.
But what if you don't stop there? Many curious fans have attempted to call the number on their real phones, only to discover it is not in service. The answer, therefore is – nothing is going to happen if you call it. It may seem like some harmless roleplaying fun to do it anyway, and that's all it's going to be if you get the number right – that is, 121 768 7395. However, according to fans on the official Discord, a simple mistake could redirect you to the voicemail of a certain gentleman from Florida.
The man was unfortunate enough to have a phone number differing only by two digits from the one in Lethal Company. As a result, he unwillingly found himself in the center of attention from the players of the game. Thererefore, we encourage you to not try calling at all.
There is no benefit nor Easter Egg to be found even if you dial the right number. On the other hand, you get it wrong, you might end up unintentionally harassing the Florida gentleman, or some other unsuspecting citizen. Let us all stay civil and contribute to the good reputation of gamers everywhere.
Check out our other guides for Lethal Company: