News
guides
21 November 2023, 03:13
All Monsters in Lethal Company
Lethal Company features many monsters depending on location and time of day. Check out our list to learn more about them.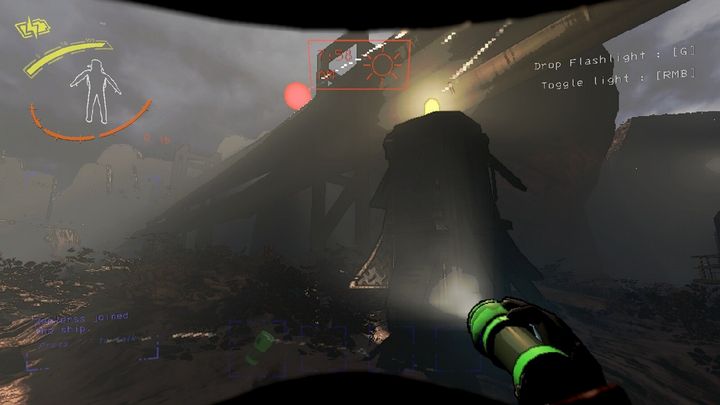 Source: Lethal Company, developer: Zeekerss
i
Lethal Company is a space survival horror where the players who work as scavengers on alien moons have to deal with many terrifying monsters. Some of these mobs can be easily dealt with, while some you should run away from as fast as you can, and it's good to know the difference.
All Monsters in Lethal Company List
Monsters in Lethal Company behave in different ways and pose varying levels of danger. It's important to know what to expect before you approach a mob, as it will help you deal with them or to escape with your life. In the table below, we have collected information about the monsters in the game.
Outside Monsters in Lethal Company
| | | | | |
| --- | --- | --- | --- | --- |
| Name | Habitat and time active | Hostility | Appearance | Behavior |
| Roaming locusts | Outside | Non-hositle, harmless | Swarm of small bugs | Buzz, appear in clusters, run away when approached |
| Circuit bee | Outside, near beehives | Hostile if provoked | Boxy insects with 4 wings | Protect their beehive if approached or stolen |
| Manticoil | Outside, on moons | Non-hostile | Bird-like with 4 wings | Flying around |
| Baboon Hawks | Outside | Hostile, dangerous | Furry creatures on four legs, with white faces | Moving in a group, taunting |
| Eyeless dogs | Outside, night-time | Hostile, dangerous | Canines with giant fanged jaws | Active in packs, hunt based on sound, can accompany Forest Keepers |
| Forest Keeper | Outside, night-time | Hostile, lethal if they catch the player | Giant humanoids with huge arms, face on their torso and no head | Chase after the player based on sound to eat them, can't enter the ship |
| Earth Leviathan | Outside, night-time, underground | Hostile, lethal | Red dot on the radar | Move underground, make rumbling noises and cause earth to erupt when coming out |
Inside Monsters in Lethal Company
| | | | | |
| --- | --- | --- | --- | --- |
| Name | Habitat and time active | Hostility | Appearance | Behavior |
| Hoarding bug | Inside | Hostile if player picks up an item from their hoard, deal little damage | Big insect with upright body and red eyes | Make tapping sounds and bug noises, hoard items |
| Snare flea | Inside | Hostile if player walks under them | Very large, grey and red crawling bug | Wait for prey on ceilings, drop down onto your head to kill |
| Spore lizard | Inside | Non-hostile | Large lizard with purple ball on tail's tip | Run away if startled, emit spores that turn vision pink |
| Hydrodere | Inside | Hostile, slow, deals high damage | Greenish-blue slime | Can back you into a corner |
| Bunker spider | Inside | Hostile, slow | Large brown spider | Stick to a wall after completing a web, turn fallen enemies into cocoons |
| Flower Man (The Bracken) | Inside | Hostile, very dangerous | Humanoid creature with glowing white eyes | Stalk the player, attack if stared at |
| Thumper | Inside | Hostile | Disfigured crawling creatures with long limbs and big jaws | Make thumping sounds, charge in a straight line, slow down when changing directions |
| Coil-head | Inside | Hostile | Flesh-colored umanoid with a neck on a coil | Attack if the player isn't looking at them directly |
| Jester | Inside | Hostile | Wind-up box with humanoid legs | Go through 3 phrases: following you, playing creepy music, then chasing at high speed and attacking |
| Ghost girl | Inside | Hostile, lethal, kills instantly when touching the player | Skeleton in a red dress | Haunts one player, giggles, breathes heavily, muffles sound of the game |
Check out our other guides for Lethal Company: