News
Files and Mods
03 August 2023, 14:08
Huge Story Mod for GTA 5 Lets You Talk to NPCs Like Its Natural
The insanely impressive project called Inworld Sentient Streets: AI Story Mod has been released, adding a police story campaign to GTA 5 that offers casual conversations with NPCs through the use of artificial intelligence.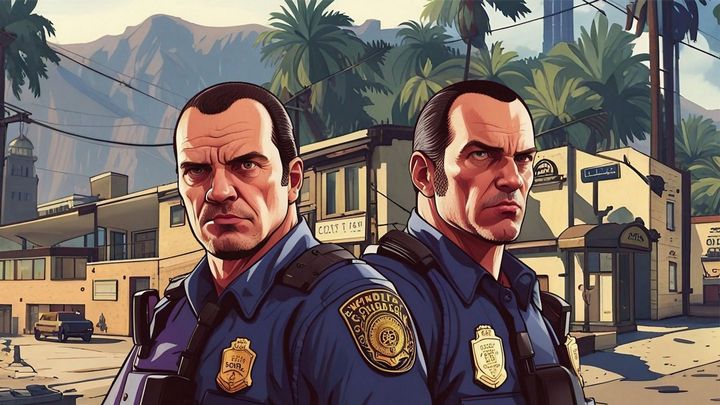 AI has a good chance to completely transform the game industry, especially the methods of interacting with NPCs. We'll probably have to wait a long time for large commercial projects using this technology, but for now modders are making better and better use of its potential. The latest project of this type, designed for Grand Theft Auto V is probably the best one so far.
The modification is called Inworld Sentient Streets: AI Story Mode and it introduces a new story campaign to GTA 5. In it, we take on the role of a police officer who must confront a dangerous cult terrorizing the city of Los Santos.
The story is polished and even as a standard mod would be noteworthy, but what makes this project unique is the insane freedom of interaction with NPCs, made possible through the use of AI.
Inworld Sentient Streets: AI Story Mode - download the mod from our FTP server (the creator has given us permission to host a mirror).
Free conversations on various topics
The author used more than 30 AI models, which together enable the players to have free conversations using their own voice in real time with all NPCs..
However, these are not just chit-chats that lead to nothing.
Here they have been integrated into the gameplay and the system of decisions and consequences, offering us a great deal of freedom to shape our policeman's actions, methods of completing tasks and NPC relationships.
The whole thing is wildly impressive, especially for a fan production. In practice, we get what can be described as a single player version of the experience offered by multiplayer fun on RP servers. Of course, not everything works perfectly yet, but Inworld Sentient Streets: AI Story Mode is an excellent opportunity to see how open-world games might look in a few years.
It's worth mentioning that the mod is not just an interesting technology demonstrator. It's also simply a cool mini-campaign with an interesting storyline. I especially like the idea of the cult itself - its followers believe that instead of in the real world they live inside a virtual universe, and their deity is an AI that manages it. Yikes.