News
video games
07 July 2023, 12:23
Hitman Devs Bolster Their Ranks to Help With Development of James Bond Game
IO Interactive, developers of the recent Hitman games, has opened a new studio in Brighton. This is another branch of the company established in short order, which may suggest serious intentions on the part of the Danish developer.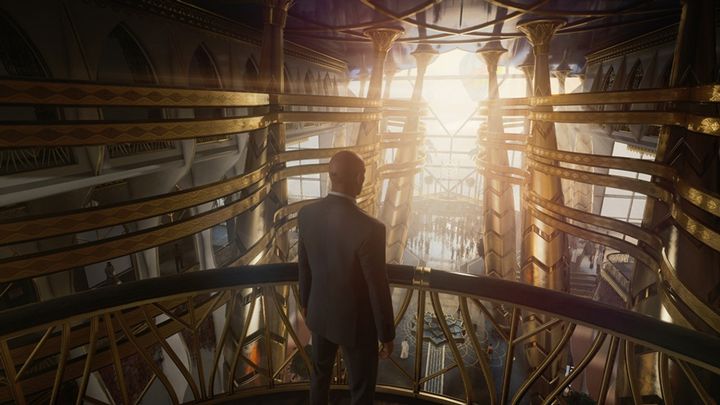 Known primarily for the Hitman series, Danish studio IO Interactive has shared on Twitter information about the opening of a new branch. IOI Brighton will be stationed in the UK and is expected to assist the rest of the company in working on mysterious productions, hiding under the codenames Project 007 and Project Fantasy.
Investment and joint effort
IOI Brighton is already the fifth branch of the developer. Over the past 4 years, the company has managed to open as many as 3 new independent studios, the latest of which, located in Istanbul, was introduced to the world just a few months ago.
The dynamic growth and investment in additional manpower suggest that IO Interactive is serious about its future projects. In the official statement of the company we read:
"All five IOI studios together are making significant contributions to the ambitious development and release of all games currently in development: Project 007, Project Fantasy and Hitman."
The strategy based on cooperation between the divisions was mentioned by Hakan Abrak, CEO of IO Interactive, in an interview with GamesIndustry.biz:
"[...] We work a little differently than other companies. They work more on the principle of: "this studio is working on this project" or "this team is doing certain elements of this production". In our divisions, it's the projects that are in the foreground. Which means that everyone, regardless of which studio or country they work for, can take part in different projects. It's not like there are 007 people in Istanbul and the Brighton team is only doing Project Fantasy... everyone can work on different projects."
Let's hope that this approach and the investments made by the company in new divisions will prove fruitful, and that we as gamers will receive interesting and polished games.