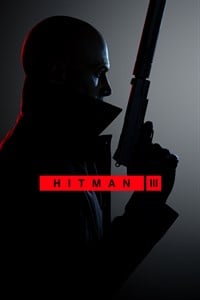 Hitman III is an action game belonging to a stealth games category. It was developed by the IO Interactive studio, the team that was responsible for all previous installments of the series.
Plot
Traditionally, we play the role of a paid assassin known as Agent 47, who performs lucrative orders in various places around the world. In terms of plot, the game was developed as the culmination of a trilogy initiated by the 2016 game Hitman, the threads of which were continued two years later in Hitman 2.
Mechanics
Hitman III is an extension of the ideas from the previous games. Each mission has a form of a sandbox level, densely filled with different objects and characters. The player has to eliminate the targets, but how he does it is up to him. The game offers great freedom. Killings can always be done in many different ways. The sneaking approach is particularly rewarded, but it is also possible to achieve success through open confrontation.
In addition to the main purpose, optional side tasks are usually also available.
PEGI Rating
System requirements
Microsoft Xbox Series X/S
Uses:
XSX: 60 fps w 4K / XSS: 60 fps w 1080p
Uses:
PS4 Pro: 60 fps w 1080p
40-60 fps w 1440p / PS4: 40-55 fps w 1080p
Minimum:
Intel Core i5-2500K 3.3 GHz / AMD Phenom II X4 940 3.0 GHz
8 GB RAM
graphic card 2 GB GeForce GTX 660 / Radeon HD 7870 or better
80 GB HDD
Windows 7 64-bit
Recommended:
Intel Core i7-4790 4.0 GHz
16 GB RAM
graphic card 8 GB GeForce GTX 1070 / Radeon RX Vega 56 or better
80 GB HDD
Windows 10 64-bit