News
video games
20 November 2023, 04:33
author: Zuzanna Domeradzka
Low Price, 100,000 Players and Overwhelmingly Positive Reviews; Lethal Company Conquers Steam
The inconspicuous game Lethal Company turned out to be extremely popular - the activity record on Steam is more than 100 thousand simultaneous players. What is the secret of the phenomenon of this survival horror game?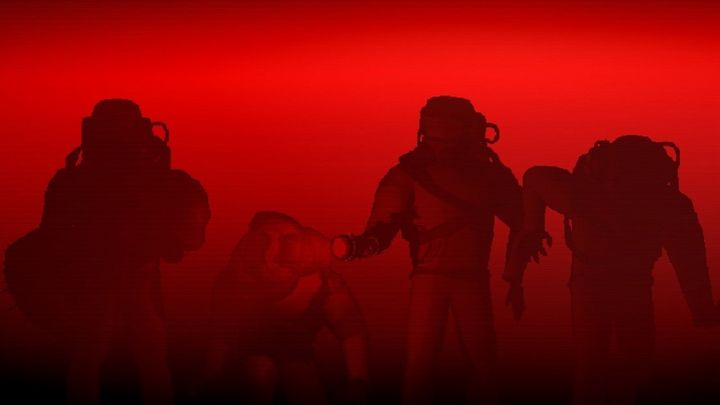 Last month, a co-op survival horror title Lethal Company was released on Steam in early access. Perhaps for some, at first glance, this game released by a single independent developer may not seem that interesting. However, the game's premise appealed to thousands of players, making Lethal Company an instant hit.
At peak, more than 115,000 people were playing the game at the same time (via SteamDB). This activity record was achieved just a few hours ago. In addition, Lethal Company is highly rated by players - out of more than 20,000 reviews, as much as 97% are positive.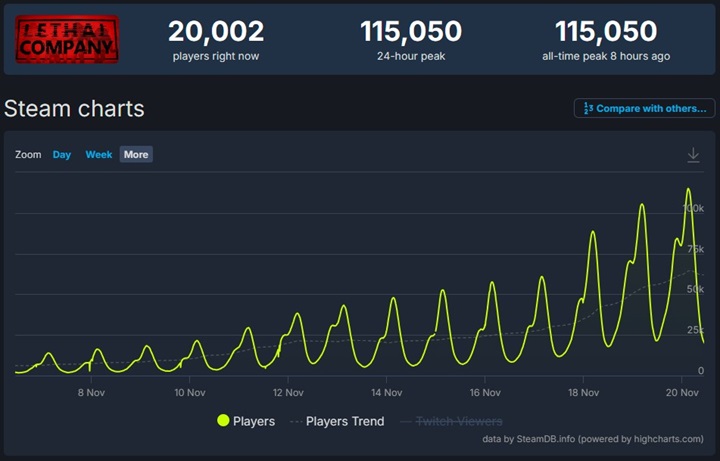 Source: SteamDB
What makes so many people involve themselves at this unassuming-looking game? One factor is the low price of Lethal Company - the game costs just $10. In addition, the game emphasizes cooperation (the maximum team of scrappers can be four people), so it's an ideal option for spending time with a group of friends who will traverse the terrifying terrain together.
The main goal of players in Lethal Company is to collect scrap metal - you need to get the amount of money designated by the Company in order to survive. However, the task is complicated by the fact that dangerous monsters lurk on the surfaces of the moons and must be avoided. Everyone knows that there is nothing better than exploring scary locations in a group. One person from the crew, on the other hand, can stay on the ship to guide the rest of the scrappers and, for example, open access by opening locked doors.
Nature of gameplay in Lethal Company makes the game ideal for streamers or youtubers who often react too emotionally. Another horror game with a fairly similar premise has gained popularity thanks to players screaming on the Internet, Phasmophobia (although here you have to guard against ghosts, not crafty creatures).
The creator of Lethal Company plans to release further updates that will not only fix various bugs, but also add new monsters, items to buy or upgrades to the game. The game is expected to spend about six months in early access, while the full version will be richer in content.