News
video games
23 May 2023, 13:18
Marvel's Spider-Man 2 is a Single-player Game, Insomniac Games Quashes Speculation
The developers of Marvel's Spider-Man 2 have addressed rumors about the presence of an alleged co-op mode in their latest game. The answer is clear.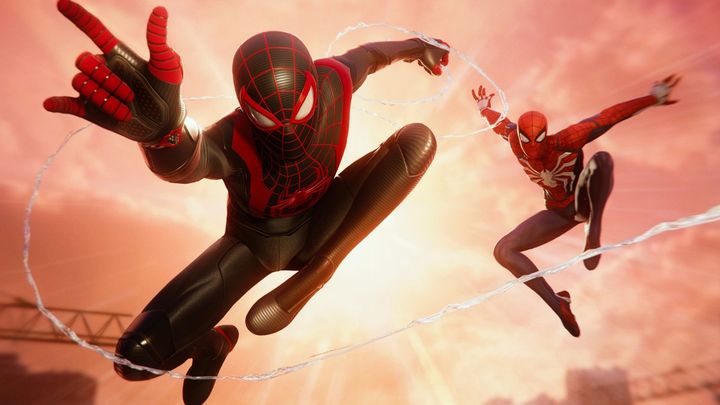 Last September, voice actor Nadji Jeter, who plays Miles Morales in Insomniac Games's game series, took part in the SacAnime Summer 2022. During the event, the artist was asked if the upcoming Marvel's Spider-Man 2 will offer a co-op mode. He replied at the time: "I don't know if it has been announced or not - but I think it will".
The actor's statement has now been excavated from the depths of the Internet and set off a wave of speculation. The developers from Insomniac Games decided to quickly deal with the rumors. Responding to a fan's inquiry on Twitter, the developers assured that despite the fact that the game features two Spider-Men, it remains an "epic single-player adventure.".
Although Insomniac Games ultimately did not add a network mode to the second game, apparently this type of solution has been tested in the past. Last year, dataminers discovered in the files of Marvel's Spider-Man Remastered evidence of the presence of a cooperative mode. Why did the developers abandon the feature? That, unfortunately, we do not know.
Finally, let's add that tomorrow (i.e. May 24) at 10:00 p.m. CET the PlayStation Showcase will launch, during which we will most likely get detailed information on Marvel's Spider-Man 2. This will probably include the release date, which has also been the subject of recent rumors.