News
video games
10 January 2023, 09:56
New Indications of Upcoming Microsoft Game Show [UPDATE: Date]
More rumors suggesting an imminent Microsoft game show have surfaced online. Among these fresh speculations were also reports on the show's format.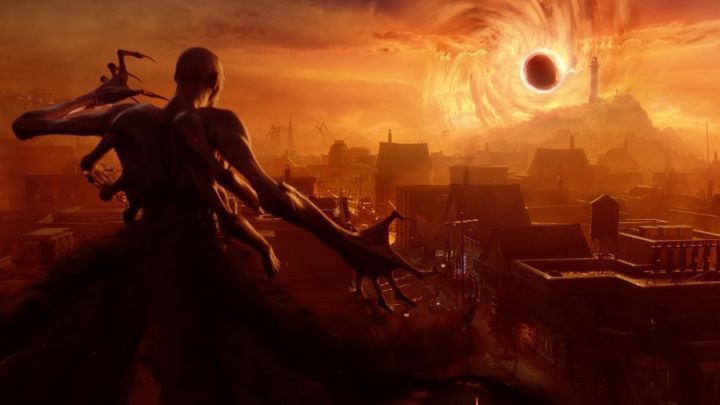 Update (January 9)
Jez Corden of Windows Central has reached new information about the show (still unconfirmed). The event would allegedly take place on January 25, would be called Developer_Direct, and offer us deeper insights into three games: Redfall, Forza Motorsport and Minecraft Legends.
Original news (January 8)
Speculation is becoming more and more likely that there will soon be a Microsoft show dedicated to the corporation's upcoming games. There have been rumors about this for several weeks, and the latest ones suggest what the format of the event will look like.
The source is usually a journalist who is very well-informed on Microsoft issues Jez Corden of the Windows Central website.
According to Corden, Xbox fans will not have to wait long for the event.
He also claims that the show will have a format more similar to the Nintendo Direct, instead of a big presentation straight out of E3. In other words, we shouldn't expect a multi-hour event with an audience. Instead, we will get more of a broadcast that will focus solely on showing games.
Recall that, according to earlier rumors, a new game from Japanese studio Tango Gameworks (authors of Ghostwire: Tokyo and The Evil Within series). It will not be a big AAA production. Instead, we are to receive a smaller and more experimental project, in the style of Pentiment by the Obsidian Entertainment team.
Microsoft is also expected to show off Redfall and Starfield and will reveal their exact release dates. There should also be no shortage of second expansions for Forza Horizon 5 (its release is scheduled for early 2023) and Forza Motorsport. These items seem to be certainties, but we are also hoping for fresh material from Senua's Saga: Hellblade II, Contraband, Avowed, Minecraft: Legends, Ara: History Untold and State of Decay 3. We also wouldn't be offended by updates on more distant projects, such as Everwild, Perfect Dark or The Outer Worlds 2.
Microsoft badly needs this show, as 2022 proved to be a severely disappointing year in terms of games from the Redmond giant. The company released only two small productions last year in the form of As Dusk Falls and Pentiment, as well as version 1.0 of Grounded, which went into early access in 2020. Fans were severely disappointed also by Microsoft's absence from The Game Awards 2022 show.