News
video games
24 August 2022, 14:51
RPG Ravenbound Will Bring Scandinavian Folklore to Steam
The developers of Generation Zero and Second Extinction have announced Ravenbound, an action RPG set in a world built from elements of Scandinavian mythology.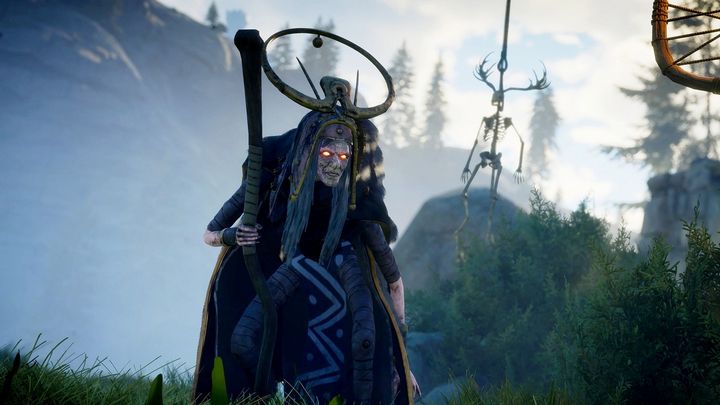 Avalanche Studios has announced the game Ravenbound, an open-world RPG inspired by Scandinavian folklore.
The project is being developed by Systemic Reaction, part of the Avalanche Software group, the authors of Generation Zero and the upcoming Second Extinction.
The game is heading for PC only and will be sold on Steam.
The developers are not ready to give a planned release date for now, but they announce that the debut will take place soon.
Ravenbound will take us to a fantasy world built from elements of Scandinavian mythology. During the adventures we will face trolls, huldra demons or undead Viking draugr. The player's task will be to exterminate the powerful being known as the Traitor, who terrorizes the land of Avalt. This is a task too difficult for any, even the most powerful single warrior, to handle. Therefore, this duty falls on the winged shoulders of a magical crow, capable of sharing its power with mortals.
The game is to contain significant roguelike elements and will focus on arcade clashes with a high level of difficulty. Each warrior's death will be final, but part of his progress and resources will be passed on to the next daredevil chosen by the crow.
Much of this system will be based on mechanics inspired by card games. Skills, weapons, equipment and spells will take the form of cards, which, after the death of a warrior, can be added to the deck used in the development of his successor.
It is not only the player characters that will gain strength. The land itself is also expected to evolve over time, gaining new locations, monsters and challenges.
Finally, it is worth mentioning that Steam has already published the game's system requirements.
Ravenbound - minimum requirements for PC
Processor: Intel i5-6400 / AMD Ryzen 5 1600
Graphics card: Nvidia GeForce GTX 1050 / AMD Radeon RX 5500 XT.
DirectX version: 12
RAM: 8 GB
Disk space: 25 GB
Operating System: Windows 10 64-bit
Ravenbound - recommended requirements for PC
Processor: Intel Core i7-4770 / AMD Ryzen 5 1600X
Graphics card: NVIDIA GeForce GTX 1070 8 GB / AMD Vega 56 8 GB.
DirectX version: 12
RAM: 16 GB
Disk space: 25 GB
Operating System: 64-bit Windows 10