News
video games
24 August 2022, 15:14
Remedy Reminds That Alan Wake 2 is a Sequel
Remedy Entertainment has uncharacteristically announced that Alan Wake 2 is being developed. Will we learn more at gamescom?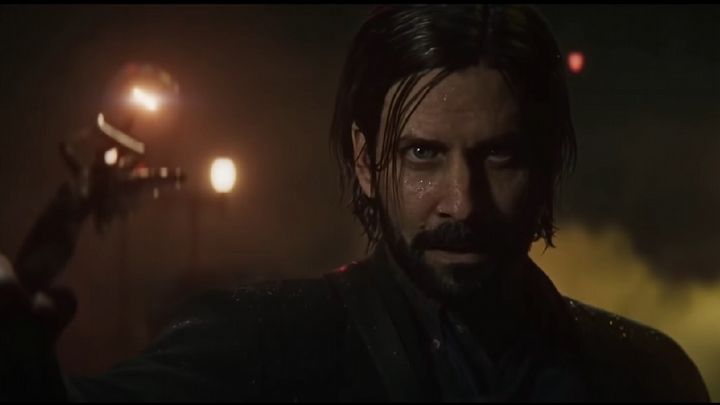 Source: YouTube | GameSpot
Alan Wake launched in 2010 and was warmly received by gamers, who are still waiting for part two. It is known that it is in the pip[eline, and the studio responsible for it, Remedy Entertainment, decided to remind people of this fact on Twitter. And it did so... let's just say the devs couldn't be more direct. Sam Lake's post hit similar tones.
Alan Wake 2 will be a sequel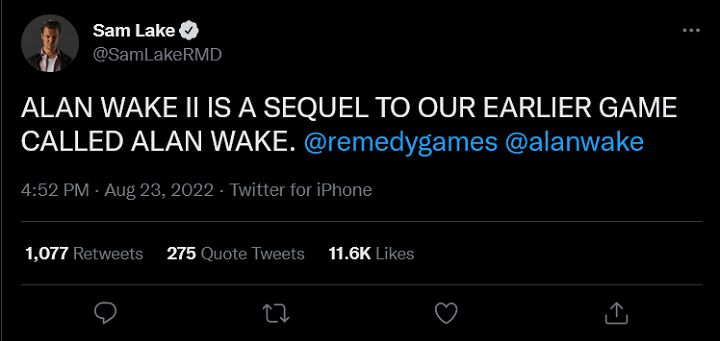 Sam Lake on Twitter
Sam Lake announced on his Twitter profile that Alan Wake 2 will be a sequel. In truth, we've known this since the announcement, although history shows that the 2 in the title does not necessarily mean a sequel at all.. A good example of this is Red Dead Redemption 2, which is a prequel to the first RDR. But let's go back to Sam and his "surprising information", which coincides with the frankness shown by Remedy Entertainment when it announced on its Twitter profile that it is developing the game Alan Wake 2. Why such bluntness? Could it be that their PR guy/girl went MIA? Some important detail may suggests that this is part of something bigger.

Remedy Entertainment on Twitter
The beginning of an announcement?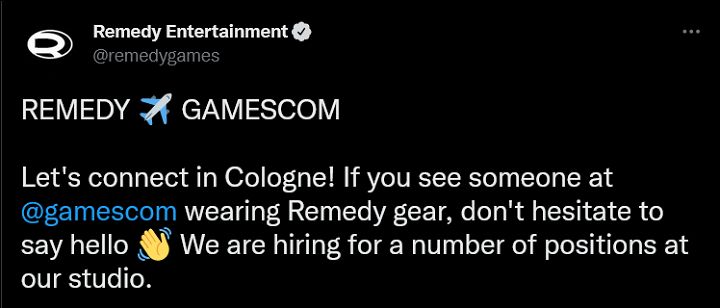 Remedy Entertainment on Twitter
There are many indications that it's not a coincidence that Remedy Entertainment and Sam Lake suddenly began to remind of the game in a similar style. The developers are currently at the Gamescom event, which kicked off yesterday, and it is possible that they will soon announce something important related to Alan Wake 2. Let's hope it won't be something like "Alan Wake 2 is a game we make".