News
video games
09 January 2022, 21:06
Showa American Story Is a Promising Action RPG with an Unusual Setting
NEKCOM Games, together with 2P Games, have announced Showa American Story, an action RPG set in an alternate version of America where the US has been economically dominated by Japan.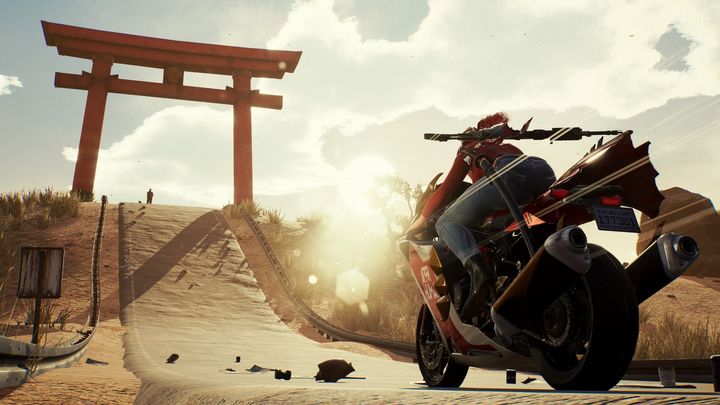 SHOWA AMERICAN STORY IN A NUTSHELL:
Developer: NEKCOM
Publisher: 2P Games
Genre: Action RPG
Platforms: PC, PS4, PS5
Release date: unknown
2P Games announced Showa American Story, an intriguing action RPG set in an unusual alternate version of the 1980s, featuring the United States economically and culturally dominated by Japan. The game is being developed by NEKCOM Games, the Chinese studio known for creating the DYING horror series.
Showa American Story is heading for PC as well as PlayStation 4 and PlayStation 5. For now, the developers are not ready to provide us even with an approximate release date.
The game will take place in the 1980s (the titular Japanese era called Showa was set during the reign of Emperor Hirohito, between 1926 and 1989). A few decades earlier, Japan began its economic and cultural colonization of the United States, buying up most of the local businesses. The campaign will begin ten years after the so-called Incident, which brought hordes of zombies and other monsters to the US. Players will play as Choko - a girl resurrected in mysterious circumstances. She will travel across the postapocalyptic America in an RV, learning the stories of the people who survived.
Showa American Story will be an action RPG, so players will spend most of the time fighting. In combat, one will use both firearms and melee weapons. The game will offer a wide selection of weapons, including many unusual pieces, such as a huge drill, as well as a rich set of attacks and special techniques. The gameplay will also feature various mini-games.
The game looks intriguing, although the first trailer shows that many elements have not yet been properly polished. The vision of the world is especially unusual, as it combines America from the 1980s with post-apocalypse and Japanese culture. In the aforementioned decade, many Americans feared that their homeland would be economically dominated by corporations from the Land of the Rising Sun (which is, among other things, why Japanese culture is so strongly present in the cyberpunk genre), and Showa American Story depicts what it could have looked like in practice.
Finally, it's worth mentioning that the game has already received a Steam page, which describes the game's system requirements.
Showa American Story - minimum system requirements for PC
CPU: Intel Core i5-5575R 2.8 GHz
GPU: Nvidia GeForce GTX 960
DirectX: 11
RAM: 8 GB
Disk space: 50 GB
Operating System: Windows 10 64-bit
Showa American Story - recommended system requirements for PC
CPU: Intel Core i7-4770K 3.5 GHz
GPU: Nvidia GeForce GTX 1660 Ti
DirectX: 11
RAM: 16 GB
Disk space: 50 GB
Operating System: Windows 10 64-bit