News
video games
14 August 2023, 21:53
STALKER 2's Exact Release Date May Have Been Leaked by Distributor [Update]
Thanks to PLAION's official store, the release date of the highly anticipated S.T.A.L.K.E.R. 2: Heart of Chornobyl may have been leaked.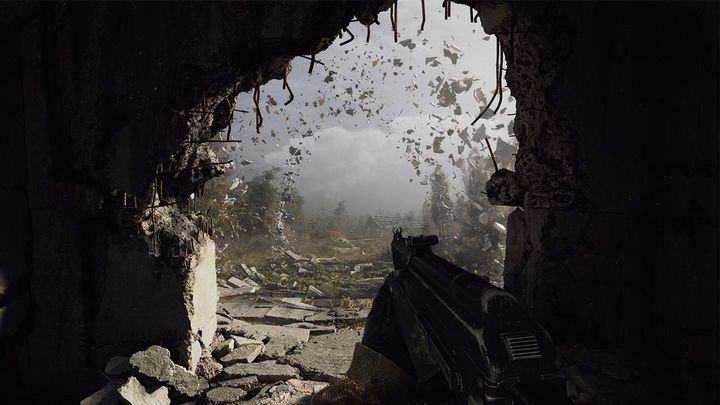 Update
We asked the local branch of Plaion to comment on the release date of STALKER 2 listed on its store. Here is the response we received:
"This alleged "leak" of the release date is simply an error of our Game Legends store.
The standard placeholder 31.12.2023 was supposed to appear on the product card instead of the earlier 31.12.2022, and either due to machine or human error, December 1 appeared."
Original post (August 12)
We may have learned the release date of S.T.A.L.K.E.R. 2: Heart of Chornobyl, the continuation of the excellent FPS game series from GSC Game World.
According to these reports S.T.A.L.K.E.R. 2: Heart of Chornobyl is scheduled to debut on December 1, this year.
The source of the information is the game's distributor, PLAION (formerly Koch Media), which has listed such a date in its store.
Most likely, this is not just a placeholder, as the store always uses December 31 for this purpose.
It is likely that someone simply hurried and put the real release date of the game in the store too soon.
Incidentally, this is not the first time the company's official store has been the source of such information. Thanks to it, earlier leaked among others, the release date of Darksiders 2 on Nintendo Switch.
Of course, until this date is officially confirmed, all this information should be taken with a grain of salt.
However, if the December 1 date is true, it will most likely be revealed this month at gamescom.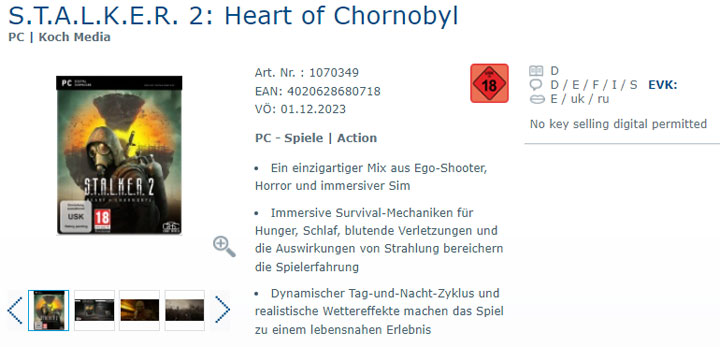 Source: PLAION store.
Recall that S.T.A.L.K.E.R. 2: Heart of Chornobyl is heading for PC and Xbox Series X/S. The game will also be available on PC Game Pass and Xbox Game Pass at the same time.
Finally, it is worth mentioning that according to recent rumors, Microsoft's booth at this year's gamescom is expected to feature a playable version of S.T.A.L.K.E.R. 2: Heart of Chornobyl. If the project really is at such an advanced stage that the developers want to show it to casual gamers at the event, a December 1 release is as possible.