News
video games
11 May 2023, 14:15
Key Element in Star Wars Jedi: Survivor Just Got a Whole Lot Better With This Mod
A mod has added an option to Star Wars Jedi: Survivor, the lack of which has been heavily complained about by players and reviewers.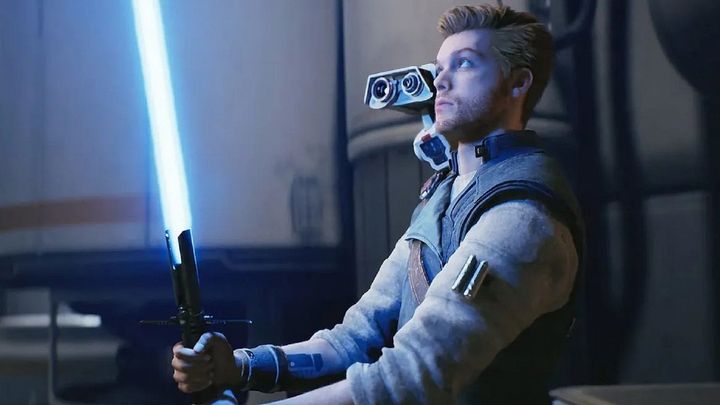 Combat in Star Wars Jedi: Survivor is one of the most praised elements of the game. Nevertheless, reviewers had one objection to it, with which some players agreed with after the release. The issue is the ability to change combat stances at any time, an option introduced by a certain mod.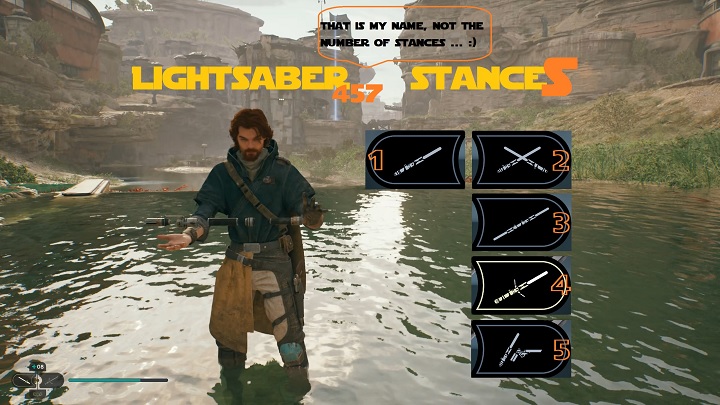 Source: R457 / Nexus Mods.
Lightsaber Stances, mod shared by modder R457 on Nexus Mods, needs no explanation. The modification makes each of the five available fighting styles assigned to keys (default: 1-5 on the keyboard). This enables you to switch between stances during combat, not just at meditation points.
The mod also provided a version for gamepads as a separate file, although the creators stipulated that he does not recommend playing on controllers. He also recommended that the plug-in button responsible for the second fighting stance be removed entirely (the right direction on the d-pad would then be responsible for switching between four of the five styles).
Lightsaber Stances should please at least some of those complaining about the lack of such an option in the game. Nevertheless, it should be recalled that reviewers also pointed out this drawback in the context of the design of battles, which, while undoubtedly satisfying, did not really encourage testing different combinations of styles.
Lightsaber Stances - mod installation
Before installing Lightsaber Stances you should make sure to remove all actions assigned to the keys that you will use to change stances. It is also required to install the script system for Unreal Engine 4 to work (RE-UE4SS).
RE-UE4SS - installation
Download the UE4SS_Xinput (latest version: UE4SS_Xinput_v2.5.2.zip) and zCustomGameConfigs.zip archives from Github.
Unzip the contents of the first archive to the Star Wars Jedi: Survivor Steam folder ("Steam\steamapps\commonJedi Survivor\SwGame\Binaries\Win64").
Unzip the zCustomGameConfigs.zip files anywhere outside the game folder, and then search for the "MemberVariableLayout.ini" and "VTableLayout.ini" files in the unzipped "CustomGameConfigsStar Wars Jedi Survivor" folder and move them to the game folder ("Steam\steamapps\commonJedi Survivor\SwGameBinariesWin64").
Lightsaber Stances - installation
After installing RE-UE4SS, all you need to do is download the mod archive (or gamepad version) from Nexus mods, and then move the "Lightsaber Stances" folder to the game's mod folder ("Steamsteamapps\Nand Survivor\SwGame\Binaries\Win64Mods").