News
video games
17 September 2023, 23:13
Star Wars Jedi Survivor Remains Worst PC Port of the Year for Digital Foundry
Nearly five months after the release of Star Wars Jedi: Survivor, the editors of Digital Foundry took another look at the PC version of the game. The conclusions are not optimistic.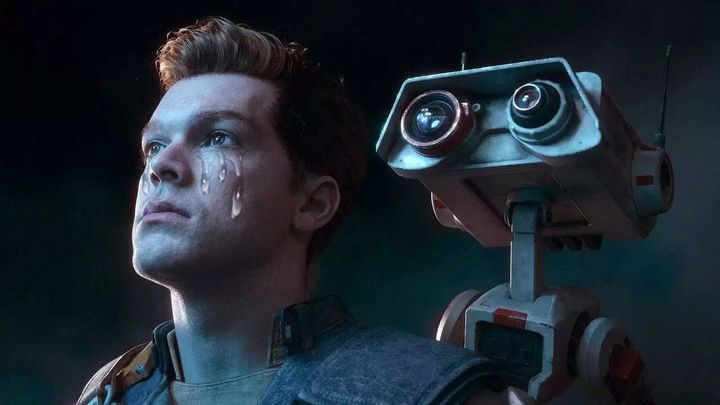 Source: Electronic Arts Inc. / pngall.com
i
Star Wars Jedi: Survivor, the latest work of Respawn Entertainment, despite presenting us with quite an interesting story, failed to meet expectations in technical terms. As a result, the game struggled with a ton of problems, with poor optimization for the PC version at the forefront.
However, did the patches announced by the developers at the time improved the game's condition? Considering that it's been nearly five months since the launch, the updates released during that time should have eliminated the title's biggest pains. It turns out that not necessarily.
"Worst PC port of 2023".
Digital Foundry editors decided to retest the quality of Star Wars Jedi: Survivor on PC and unfortunately the conclusions they presented are far from ideal. As team member Alex Battaglia reports, the game continues to be "the worst PC port of 2023.".
The journalist points out that many of the problems encountered at the time of release have not yet been solved, especially when it comes to performance. According to DF, the game still suffers from laborious loading of shaders, which causes numerous stutters during play.
The editor notes that for testing he used a powerful PC, equipped with an Intel Core i9-12900K processor and an RTX 4090 graphics card, yet on the highest settings the game occasionally dropped below 60 frames per second. In contrast on an older mid-range processor, "the game remains a disaster."
Not much has changed when it comes to the user interface either. And although navigating the menu with the mouse has become more stable, it's still not the standard we would expect. Also deserving of a minus is the inability to change the screen resolution with the mouse and keyboard. Interestingly, when using a gamepad, such problems do not occur.
DLSS to the rescue
There is, however, a samll silver lining to this cloud, in the form of the recently introduced support for DLSS. According to Battaglia, the technology "works wonders when it comes to in-game image quality.: every moving object now retains detail, instead of being pixelated and blurred."
In summary, the improvement in Jedi: Survivor is noticeable, but it doesn't matter much if we consider that the most problematic issues have yet to be eliminated.
So we can't help but hope that the developers from Respawn Entertainment will roll up their sleeves and still bring Jedi: Survivor on PC to the quality befitting a AAA game.