News
video games
14 September 2023, 13:01
He Restored Faith in Star Wars From EA, Now He Leaves
Stig Asmussen has left the ranks of Respawn Entertainment. The developer responsible for the success of Star Wars Jedi from Electronic Arts has decided to "seek adventure elsewhere.".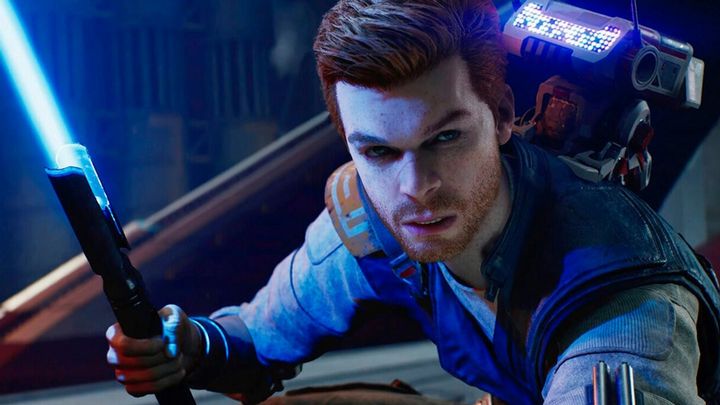 Star Wars Jedi: Fallen Order and Star Wars Jedi: Survivor are games that, after a few "lean" years, have restored faith in Electronic Arts among Star Wars fans (although one should not forget the huge technical issues of the Pc version of the latter at launch). And although the creation of these titles was the work of a large group of talented developers, Stig Asmussen was mainly responsible for their final shape.
Unfortunately, Electronic Arts and Respawn Entertainment will have to make do without Asmussen, as the director of both games has decided to leave the studio's ranks after nine years.
"After deep consideration, Stig Asmussen has decided to leave Respawn to seek new adventures. We wish him all the best. Respawn veterans will lead the team as they continue work on Star Wars Jedi: Survivor," reads a message from an EA spokesperson sent to Bloomberg.
Given the commercial success of the Star Wars Jedi series, it may come as a surprise that the developer decided to take such a drastic step. The creator claimed that he wanted to make the adventures of Cal Kestis a full-fledged trilogy, but in the face of this decision he will not be given custody of a possible third installment.
There is no doubt that the loss of such an experienced developer will not be easy for Respawn Entertainemnt. One can only hope that the company's "veterans" will carry the burden that has been placed on them and successfully continue Asmussen's legacy.
At the time of writing this news, it is unclear what challenges the developer will take on after the adventure with Star Wars Jedi. We can only thank him for the great stories he has provided us and wish him success in future projects.