News
video games
11 September 2023, 23:40
Todd Howard Explains Earth's Untapped Potential in Starfield
Starfield could have been richer with "hundreds of ideas" (including the landscape from Fallout 3) that ultimately didn't make it into the game due to the COVID-19 pandemic, among other things.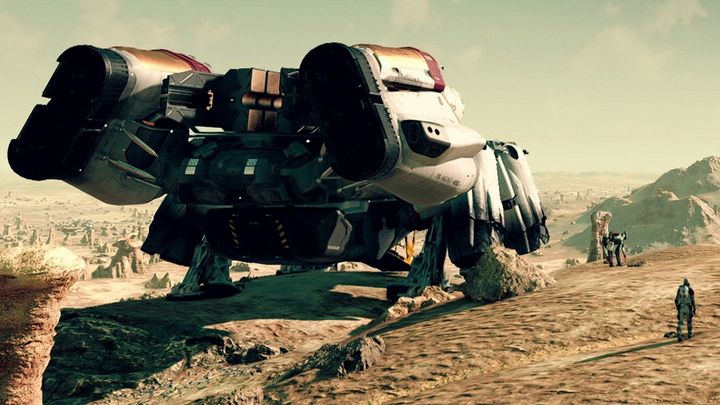 Source: Bethesda Softworks / Xbox Game Studios.
i
The new game from Bethesda gives players plenty of reasons to marvel or laugh, but the state of the PC optimization and the planet Earth in the game met with a cold reception from the buyers. At least one of these elements may explain the fact that Starfield didn't get much of the planned content.
For context: in the game, the Earth is rather flat: you won't find any mountain ranges, hollows left by large bodies of water or remnants of civilization. Only a handful of recognizable objects suggest that we have arrived on a planet once inhabited by billions of people and full of diverse landscapes. True, the Earth experienced a massive cataclysm in the game, but players did not find this sufficient justification.
An interview with Todd Howard conducted by The Washington Post provides some explanation. The head of Bethesda Game Studios admitted that the work on Starfield progressed "very, very slowly" and eventually the team abandoned "hundreds of plans", which were to be implemented in the game.
Howard stressed that the creation of the game included the development of a new engine, not to mention the vast universe of Starfield. Nevertheless, the developer believed he had plenty of time until the release date set for November 2022. However, the developers' plans were spoiled by the COVID-19 pandemic.
Remote work significantly slowed down the developers, who had to postpone the debut for another year. Unfortunately, even this was not enough to meet all the goals. Among other things, Earth was to feature a nuclear wasteland straight out of Fallout 3 - and this is just one of hundreds of ideas that eventually ended up in the trash.
Cutting out content, sometimes almost finished, is a standard in video game development. Nonetheless, it's hardly surprising that an empty Earth - even for a planet hit by a global cataclysm - created a sense of malaise in players.