News
video games
26 June 2021, 22:09
Team Fortress 2 Sets New Activity Record
Team Fortress 2 has set a new activity record. This may have something to do with the recently released update targeting bots.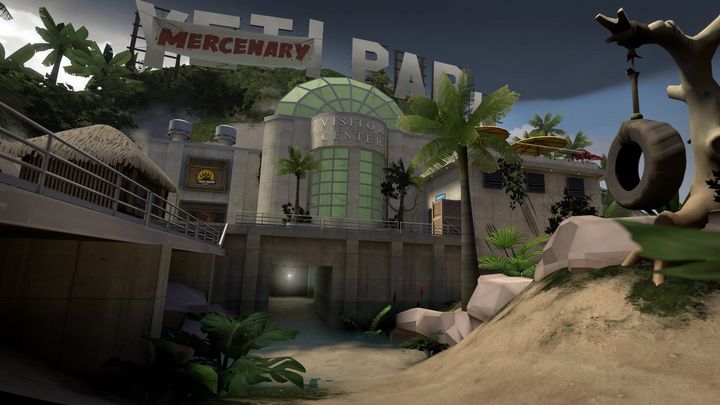 In a nutshell:
Team Fortress 2 has set a new activity record with 151,253 simultaneous users;
Most likely it has to do with the new update aimed at bots.
Despite its age, Team Fortress 2 puts most new productions to shame in terms of popularity. The game boasts a large number of devoted fans. In recent days, however, the title catched a particularly strong wind in its sails and, according to SteamDB, has reached a new activity record. Yesterday the counter of people playing this classic game exceeded 150,000 and stopped at 151,253. Steam's stats show that at the moment it is the third most popular game on the platform.
It seems that the boost in popularity is not a coincidence. After a break lasting since March, on June 22 Valve decided to release a new update for the game. A few months ago we wrote about the fact that thanks to the update Team Fortress 2 broke its activity record - it seems that the situation repeats itself.
The latest update is special, however, as it largely focuses on solving the bot problem. Unfortunately, the bots have become quite a nuisance in Team Fortress 2. The situation was already so serious that the game began to discourage veterans. Steam user King Marshy, a fan with almost 2 thousand hours in the game, wrote in his negative review:
"One of my favorite games but the bot issue is ridiculous, you guys make billions of dollars a year and you cant hire some people to fix the bugs or get some anti cheat? other than that an amazing game but please i wanna play casual without having to constantly kick bots or people kicking the wrong person."
Valve has finally taken such requests to heart. According to PC Gamer, the update seems to be working and the bot situation has improved. The full list of changes can be found here, but the developers don't want to reveal their cards and it's unclear what is hidden under the notation "numerous security and stability fixes". Fans of Team Fortress 2 from around the world are left with no choice but to check out the improved gameplay for themselves.