News
video games
10 August 2023, 13:55
'Sit Tight'; Questions About Denuvo Infuriate Tekken 8 Dev
News of Denuvo in Tekken 8 annoyed some players, but the game's developer was even more pissed off, and not just at the comments of these fans.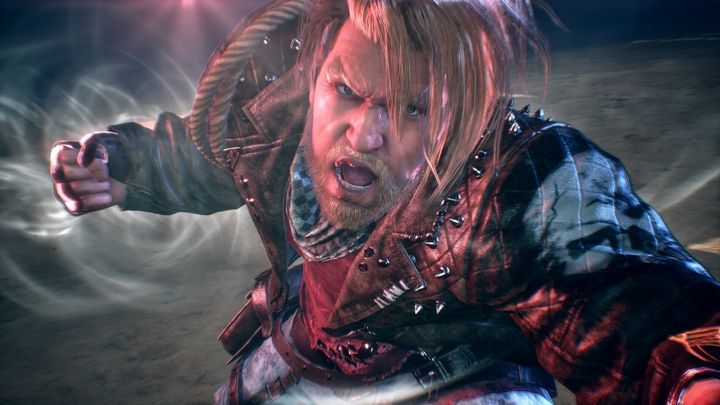 Denuvo is one of the most eddicient words if someone cares about provoking a violent reaction in gamers - or discouraging them from even the most anticipated game. This is clearly shown by the situation with reaction of some fans to the declaration of Denuvo being used in Tekken 8, which met with a sharp response from Katsuhiro Harada, the game's director.
Let's start with the most important information: according to Harada, the new Tekken will not use Denuvo. The developer believes that the mention of this topic, which irritated Internet users (via Reddit), in the user license on Steam, is most likely the result of copying the contents of the EULA from Tekken 7.
For those who consider Denuvo to be evil incarnate, this should be good news. However, the Japanese also stated in exasperation that gamers should "stop reacting allergically to everything" and wait (for the game's debut). To emphasize the message, he added in parentheses for fans to "sit tight, dammit."
Harada is known for his violent (and not always justified) reactions. Suffice it to mention the recent situation when the director of Tekken barged into the broadcast of a certain streamer, threatening him with a ban for using a "cracked" copy of the new installment (an unjust accusation, as it later turned out; via Twitter).
Of course, some players are annoyed by such an "unprofessional" attitude of the developer, but the creator also has his fans (via Reddit / Twitter). At the same time, it is worth noting that the post to which he was responding was deleted, and it was posted by an account, which is obviously not a fan of Denuvo. So perhaps Harada responded in a similar tone (or even more mildly) as the author of the original post?
However, even without such speculation, one does not have to look far for the reason why Harada was irritated and once again had to quote his "saying" ("Don't ask me for shit", for those of you). So fans should be happy that they apparently don't have to ask for the lack of Denuvo in Tekken 8.
The game still doesn't have a release date, although fans are predicting a debut in late 2023 or early 2024. The title is heading to PC, Xbox Series X/S and PlayStation 5.