News
video games
19 November 2023, 10:16
The Last of Us Part 2 Remastered Officially Announced; Release Date, Price, Trailer
The Last of Us: Part II Remastered has been announced. The project promises to be ambitious and will offer much more than just improved graphics.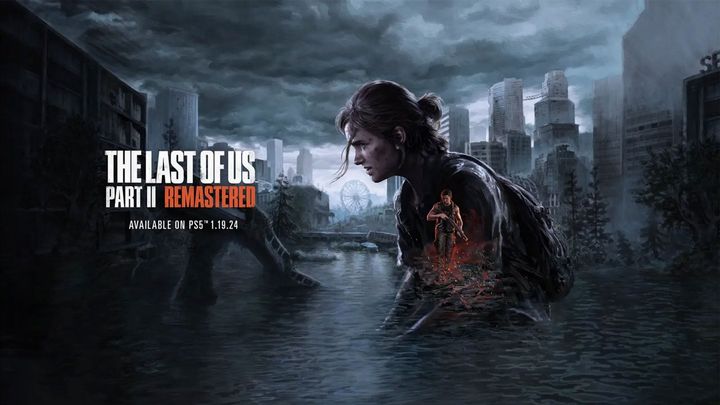 The rumors circulating for some time now, have turned out to be true. Sony and Naughty Dog have announced The Last of Us: Part II Remastered, a refreshed version of the 2020 hit.
The Last of Us: Part II Remastered is heading exclusively for PlayStation 5.
It will be released on January 19, 2024.
Those who have previously purchased The Last of Us: Part II on PS4, will be able to buy the remastered upgrade for $10.
In addition to the standard edition, a W.L.F. Edition will also be available, which will offer a steelbook, a set of cards, a patch and pins.
What will the new remaster offer?
Remastering a three-year-old game may seem like a strange idea. The devs were rather aware of this, as the list of changes and new features is long enough to quietly justify the existence of this project.
We'll get improved textures, models and animations, of course. We will be able to play in 4K resolution (native in Fidelity mode or upscaled in Performance mode), and loading times will be greatly reduced. In addition, the controls are to be modified to make full use of DualSense's capabilities.
Interestingly enough, The Last of Us: Part II Remastered won't be limited to just improved graphics. The game will also receive a new mode called No Return. This is a gameplay variant combining survival and roguelike elements, where we will test our skills in clashes, in which many aspects are to be determined randomly. There will be a choice of several playable characters with different abilities, and the successes will unlock more.
A Guitar Free Mode will be added, as an expansion of the sections from the original, in which we could play the guitar.
A big attraction should prove to be the so-called Lost Levels, which are levels that were cut from the game. They will be available in an early, unfinished form, accompanied by comments from the developers.
There will be an option to include commentaries during the cut scenes, enabling us to learn anecdotes from the developers and actors about how the sequences in question were created.
The game will also offer the familiar gameplay from The Last of Us: Part I - speedrun mode - with network rankings and additional skins for Ellie and Abby.
The lack of an announcement of a PC version is a bit surprising, but we would be surprised if, the rdition was not at least in further plans.