News
video games
24 August 2022, 15:51
Ton of Content was Cut From Red Dead Redemption 2, Suggests Hidden Cutscene
A youtuber found a hidden cutscene in the files of Rockstar's hit western, which was never used in the game. It sheds new light on the plot and the shape of the world.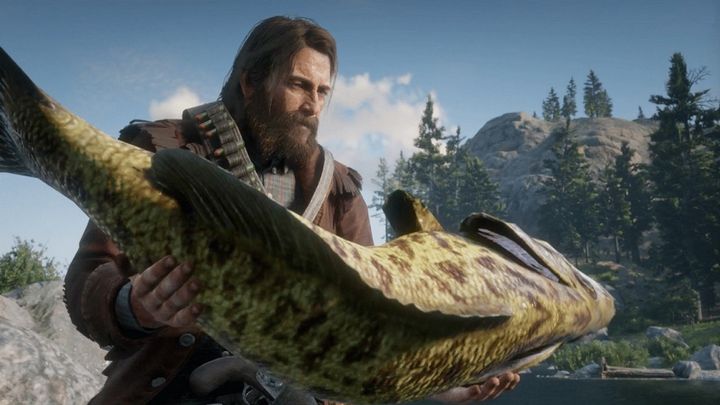 It might seem that after almost 4 years since the release of a video game, we would already know everything about it. Nothing could be further from the truth. Red Dead Redemption 2 - highly acclaimed western sandbox - had a cutscene hidden in the game's files that reveals much of the content cut from Rockstar's hit.
NOTE: News contains spoilers from Red Dead Redemption 2. You have been warned.
"A Fisher of fish" - a small task hiding a big discovery
For non-gamers or as a reminder - Red Dead Redemption 2 includes a side mission titled "A Fisher of Fish," in which Arthur Morgan encounters an fisher named Jeremy Gill, who in turn challenges him to catch various rare "legendary fish" from across the map. The task can only be completed after switching the narrative to the epilogue and starting the game as John Marston, as many areas with the required fish are simply unavailable to Arthur.
A cutscene found in the files of RDR2 on PC, however, sheds new light on the locations and the terrain. It reveals that it was Arthur who originally had the opportunity to catch fish in New Austin and Blackwater - locations from the first part of the game. In two, these areas can be explores at ease only in the epilogue, because otherwise the lawmen will want to kill us on the spot for trespassing. You can watch the hidden cutscene below:
Youtuber Kusha Qroxa is the man who revealed the fact. The said cutscene is incomplete (Jeremy Gill's model doesn't seem to load), but the dialogue leaves no illusions - Arthur clearly refers to Rio Bravo, and at the end of the scene he is standing by a small lake in New Austin.
Such a turn of events years later is quite a treat. It can be assumed that the video was never used in the game because the developer wanted to improve the game's narrative and story. The discovery also sparks the imagination as to how many other interesting facts may be hidden in the files of not only RDR2, but perhaps also in another Rockstar hit: Grand Theft Auto V.
Red Dead Redemption 2 was released in October 2018 on PlayStation 4 (PS Store) and Xbox One (Microsoft Store), and in November 2019 for PC on Steam. The title has been very well received by critics and fans alike, boasting an average Metacritic score of 97% on PS4 and XONE, and 93% on PC. Upon release the game received many awards - at The Game Awards 2018 the title received eight nominations and won four awards.