News
video games
14 June 2022, 19:51
Immortal Empires in Total War: Warhammer 3 Launch in August
We learned a more exact release date of the Immortal Empires mode for Total War: Warhammer 3. Additionally, the developers revealed some new information.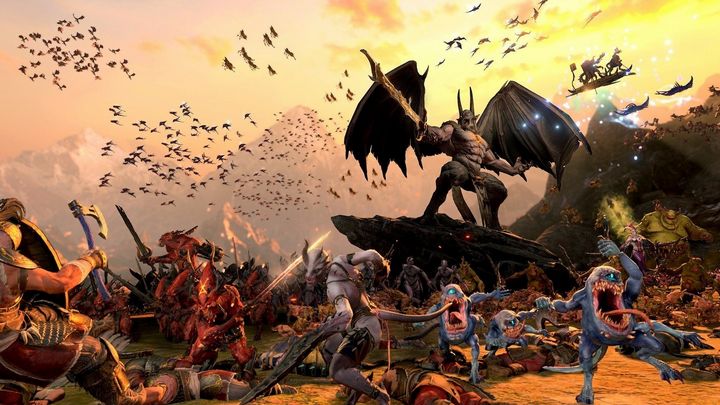 Immortal Empires mode for Total War: Warhammer 3 is coming soon. Developers from Creative Assembly have announced that the mode will debut in August. Additionally, we got to know some details.
What does Immortal Empires introduce?
Immortal Empires is one gigantic story campaign which combines maps and factions from all parts of the Total War: Warhammer series (for example, it will include 86 legendary lords). Additionally, the final boss from the third part of the series, Be'Lakor, will become a playable character with his own faction.
The creators have also prepared three new factions for three Legendary Lords - Grombrindal, Helman Ghorst and Volkmar the Grim. The starting points for 29 playable heroes will also change.
In addition, the Immortal Empires mode will introduce other novelties to Total War: Warhammer 3.
A feature that enables us to quickly transport our army over long distances.
Changes to warp. Players will receive additional opportunities to spread it through armies.
An 8-player online story campaign where only the host must own all three games in the series. The others can only have the third installment.
Revised victory conditions. Players are to be better rewarded as a result.
Greater challenges in the late game.
Why does Immortal Empires launch as beta?
In the announcement, the developers assured that Immortal Empires is the most ambitious project they have undertaken. They had to combine three great titles into one whole, in such a way that all the mechanics work properly and the balance between the races is preserved. This poses a big technical challenge, which is why the mode will debut as a beta. The developers also assume that it may take years to perfect everything.