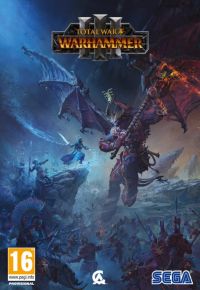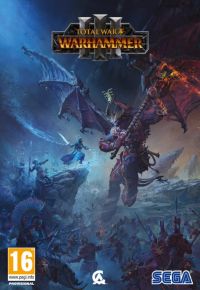 Total War: Warhammer III
PC
Total War: Warhammer 3, TW Warhammer 3
The third and final part of the Total War series sub-cycle based on the Warhammer license. Total War: Warhammer III introduces, among others, the Kislev and Cathay factions, which take part in even greater battles than before.
Strategy | fantasy | RTS | turn-based | war strategy | Warhammer | Find Your Next Game | E3 2021
Total War: Warhammer III

Release Date PC

2021
developer: Creative Assembly publisher: SEGA Official website

game language: English

Total War: Warhammer 3 is the third part of the Total War strategy sub-cycle, which takes players into the world of the tabletop battle game Warhammer Fantasy Battle. The game is the culmination of a trilogy developed by Creative Assembly studio and published by SEGA.
Plot
In the game we return to the dark universe of Warhammer. After visiting the Old World and the lands to the west of it, the latest installment of the sub-series takes us to the border of dimensions, where the warriors of Kislev and the empire of Great Cathay guard the way to the kingdom ruled by the four gods of Chaos. The tension in this troubled region is looking to be utilised by an ancient power seeking to gain ultimate power. However, to do so, this entity will have to find a champion among the inhabitants of the mortal world.
The entire Total War Warhammer trilogy is based on Warhammer Fantasy Battle (in this case mainly the 8th edition of the game). It does not take into account the themes and threads introduced in Warhammer: Age of Sigmar.
Mechanics
Like the previous two installments, TW Warhammer 3 uses the proven gameplay scheme of the Total War series. So it is a strategy game played on two planes. We command the entire faction in turns, moving armies, taking care of the economy and developing technology. But when we enter into battle, confrontations involving thousands of units take place in real time.
Changes from the two previous installments in the Total War: Warhammer series include new factions, including the video game debuts of the Kislev and Katay armies. The developers have also made sure that the scale of battles exceeds anything seen in previous games in the sub-cycle.
New are the battles at the portals of Chaos. These are long, multi-stage clashes in which we can recruit additional units and even build fortifications, including towers, which fire at the enemy. Such battles end with an encounter with a powerful demon.
Game mode: single / multiplayer Multiplayer mode: Internet
Expectations: 9.0 / 10 based on 172 votes.
Age restrictions Total War: Warhammer III: 16+