News
video games
13 June 2020, 23:38
Trailer of Dustborn - New Game From Dreamfall Devs
During today's Future Games Show presentation, we got the first look of Dustborn, an action adventure game set in an alternative reality, developed by the creators of Dreamfall. The first trailer of the game was published.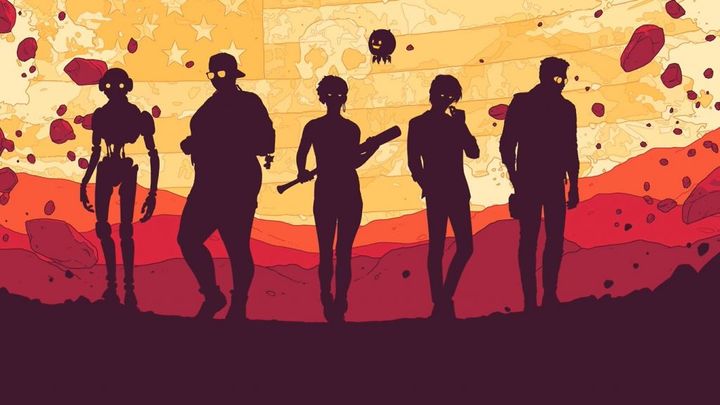 In Dustborn, robots work alongside humans.
Today, the Future Games Show took place. During the show, a new action adventure game from Red Thread Games was announced - Dustborn. The title is to present an alternative vision of America, plunged into chaos as a result of the prevailing disinformation. Additionally, the first trailer of the game was presented. The two-minute long material shows mostly a group of characters travelling by van, who are slowly approaching the enemy troops.
Dustborn is expected to launch on PC, PlayStation 5 and Xbox Series X next year. The exact release date remains unknown.