News
hardware & software
01 September 2021, 14:44
Windows 11 Launch Without Highly Anticipated Feature
Windows 11 will not get native support for Android apps on launch day. Microsoft said it will test the new feature in the coming months.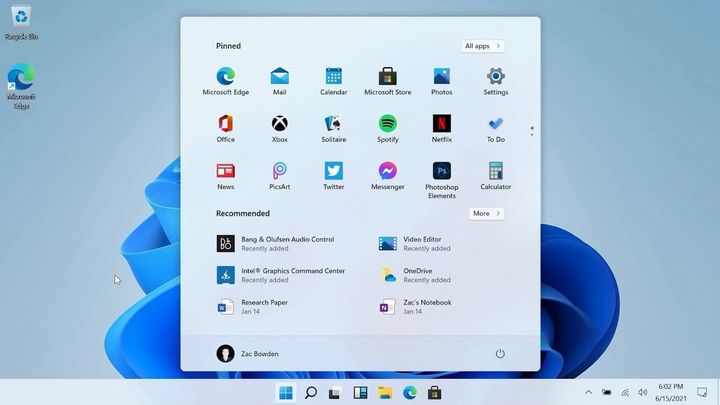 Microsoft announced that the anticipated and strongly advertised feature of support for Android apps will not be available on Windows 11's release date. The possibility of running mobile app directly on a PC with W11 installed was one of the most interesting announcements of the June 24 conference. Therefore, probably in order to avoid the irritation of some users, this information was woven into a thicket of positive reports about the upcoming system.
"We look forward to continuing our journey to bring Android apps to Windows 11 and the Microsoft Store through our collaboration with Amazon and Intel; this will start with a preview for Windows Insiders over the coming months."
There are opinions that since support for Android apps will only be tested in the "coming months", we shouldn't expect this feature to be added before 2022. Usually Microsoft tests new features with the help of the Windows Insider program long before their release.
Despite missing one highly anticipated feature at launch, Windows 11 will get the promised Microsoft Teams integration, a new design with an updated Start menu, and improved Microsoft Store.
The ability to run apps from Android on Windows is not a complete novelty. In 2020, it was possible to access smartphone programs on computers with W10. However, for this we need a smartphone, with which we connect through the Your phone app. In contrast option of native support in the new system with the ability to download "apps" straight from Microsoft Store would be a kind of revolution.
Microsoft recently announced the exact release date of Windows 11, which will arrive as a free update on October 5. The company also announced that all devices supported by the Redmond giant will receive the relevant "update" by the middle of next year.